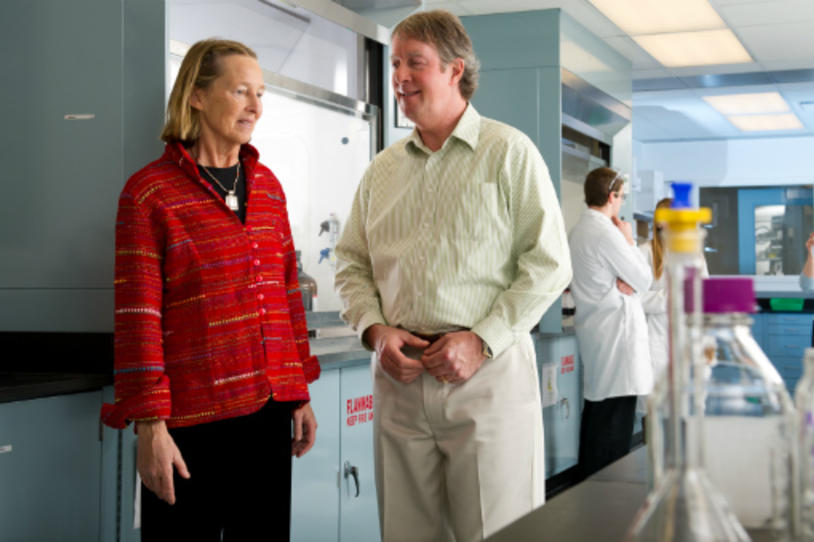 Advancements in technology provide researchers opportunities to collect real-time, continuous data from people with Parkinson's disease (PD). This information could supplement details doctors get from patients at appointments and enable researchers to develop more efficient Parkinson's clinical trials.
In partnership with The Michael J. Fox Foundation (MJFF), Sage Bionetworks launched the Parkinson's Disease Digital Biomarker DREAM Challenge to look for digital Parkinson's biomarkers, objective measures to diagnose and track disease. (There are currently no PD biomarkers.)
As part of the DREAM Challenge, experts can analyze data from two studies to find patterns predictive of PD. One of these studies is MJFF's Levodopa Response Trial, which evaluated the use of a smartwatch to monitor dyskinesia (uncontrolled, involuntary movements) and "off" periods (times when symptoms return because medication is not working optimally).
David Levine, MD, MPH, who participated in the Levodopa Response Trial, shared his experiences and thoughts on how his data is speeding discovery.
MJFF: Thanks for joining us, David. Tell us about the Levodopa Response Trial.
David Levine (DL): The trial did not require much of my time. First, I went to the study site for a series of clinical examinations while I was on my medication. During this visit, I also wore sensors that showed doctors how the medication affected my movements. Then, for the next 48 hours, I wore a watch with sensors that detected my movements both during the day and while I slept. At the same time, through a mobile phone application, I logged my medication intake and symptoms. After two days, I stopped taking medication and returned to the study site for another series of examinations. Researchers correlated the information I reported with the clinical exams and the data that the wearable sensors captured.
MJFF: What insights might scientists glean from your data?
DL: The trial aimed to demonstrate how wearable devices, such as watches, could give doctors valuable understandings into the ways Parkinson's affects patients in their daily lives and the time between doctor's visits, as well as how medication impacts motor symptoms. This information could help fill gaps in both clinical care and research by giving more precise measurements of treatment impact.
MJFF: How does it feel knowing that scientists are using your data to speed Parkinson's digital biomarker research?
DL: It is extremely gratifying and fulfilling to know that experts now are accessing the information I and other study participants contributed. The potential of this data to answer important questions and uncover new ways to track disease has exciting implications for many people living with PD.
MJFF: How does engaging in research such as the DREAM challenge affect your outlook?
DL: When I was initially diagnosed, I couldn't believe it was based solely on my examination and medical history. "Are you sure?" I asked my doctor. "Isn't there a blood test, an MRI scan or any definitive test that can confirm I have PD?" I was in disbelief. By mining data from the Levodopa Response Trial, experts can develop methods for analyzing information and uncovering potential disease biomarkers. The discovery of these objective measures could help diagnose people, treat them sooner and more effectively, and monitor the disease as it changes over time. It could be a game changer for research and clinical care. If my data can help with that, I'm all in.
Learn more about biomarkers in PD.
Read about The Parkinson's Progression Markers Initiative -- MJFF's observational biomarker study.