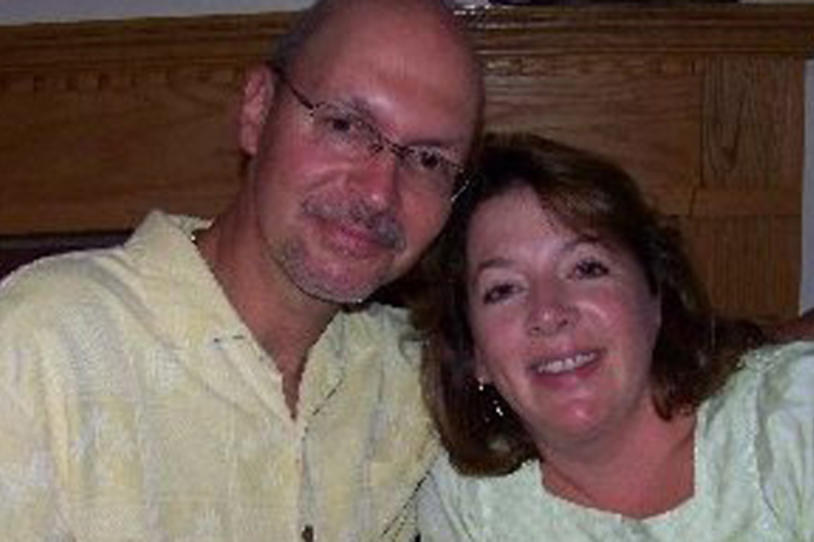 Tom McGraw started having bizarre symptoms when he was about 43 years old that he wrote off as related to stress. As an oral and maxillofacial surgeon at Duke, it wouldn't be a stretch. His biggest issue was fatigue, and Tom said he was angry at himself that he couldn't handle the stress of his job. Instead of looking into what could be the cause of the fatigue, he just beat himself up and considered himself a "wimp."
One night, he was going on rounds and checking on patients when he picked up a chart to make a note. But his hand just wouldn't work. "My brain was telling my hand to write certain words and it wasn't happening," he recalled. "It made me realize, forget all this other stuff … something's not happening here that should be happening here."
Tom didn't want anyone to know he was having trouble. "You want everybody to think as a surgeon that you're healthy and strong and virile, and you can do anything and accomplish anything. Nothing can stop you from taking care of patients," he said. Eventually, a freezing incident would lead his head nurse to call his doctor and wife about his symptoms. An MRI was done, and the doctor thought it could be Parkinson's disease. After a 20 minute exam with a specialist, the diagnosis was confirmed.
Tom would go on to work for five more years, until retiring in April 2011 after the progression of his disease became noticeable to patients. When he first retired, Tom said he didn't even think about his disease. "I wanted to become a fully functional, active, post-career person who would wake up every day and do whatever I wanted to do," he said.
"Parkinson's was a low priority in my life when I retired," Tom said. "I didn't want to think of doing anything like participating in clinical trials. I realize now it was a selfish thing to not think about helping the community and others with this problem."
After he came down of what he calls the "emotional roller coaster," Tom became open to his specialist's hints at participating in trials that could be of interest. At the next appointment, he asked what PD trials were going on, and the nurse gave him information. He's now signed up for his second study at Duke University mapping brains during an off-medication stage.
Looking back now, Tom says participating in trials gave him a "good feeling that I was participating and helping the Parkinson's community. I felt as though I was doing something to help, and it made me feel good about myself." Tom regrets that he waited so long to get involved.
When asked what he would say to someone who's now in a similar situation, Tom said: "If it's a mental block, just look at yourself in the mirror and say get over it. It's OK. Parkinson's doesn't have to rule or ruin your life. You can still do what you want to do, but acknowledge, accept it, and participate in these studies. Because every little thing counts. It's another tool in the arsenal to help us do and feel better."
You, too, can join Tom and the 32,000 others helping build up the arsenal to find a cure for Parkinson's by joining Fox Trial Finder, The Michael J. Fox Foundation's online clinical trial matching tool. You don't have to be a surgeon – it's as easy as filling out information about yourself and letting your matches come to you.
Kate Harmon is a guest blogger for FoxFeed and profiles members of the PD community who have participated in clinical trials when she's not working as a newspaper editor. Her father has Parkinson's and her entire family is involved in the fight. Check out their family blog for more of these PD warriors, www.pcrfinc.com.