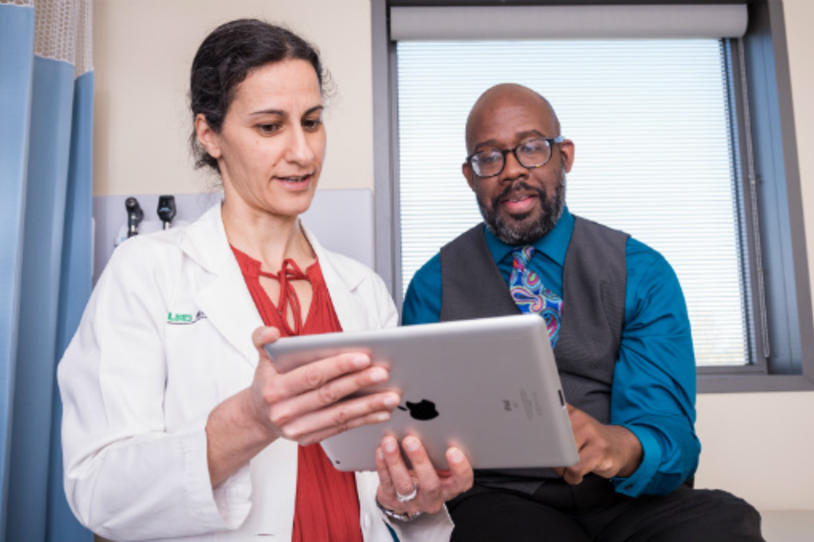 It's estimated that more than 80,000 U.S. veterans are living with Parkinson's disease (PD). Research tells us that certain events in the line of service, such as exposure to chemicals or traumatic brain injury, are associated with elevated Parkinson's risk. Today's veterans with PD, and those who may be diagnosed in the future, need access to comprehensive care to help manage their disease.
Earlier this month, the Department of Veterans Affairs (VA) instituted a new ruling to increase access to telemedicine for veterans who receive their care through the VA health system. Telemedicine -- the delivery of health care services and information via electronic methods (two-way video, smartphones, etc.) -- can help people with PD receive the care they need when they have difficulty traveling (due to symptoms like decreased mobility, imbalance or walking issues). And, because doctors familiar with Parkinson's disease may be limited in certain areas, telemedicine helps overcome geographic barriers to care.
The new rule allows VA doctors to provide care across state lines via telemedicine, which was not possible before this change. Therefore, if the closest VA doctor that meets a veteran's care needs is located out of state, telemedicine can be used to conduct virtual visits. Not only do telemedicine services help reduce costs for veterans, and all patients, they also can make Parkinson's care more accessible, efficient and personalized, which could lead to improved quality of life.
The Foundation submitted comments to the VA to push for this new change and conducted several visits with members of Congress to educate them on the importance of telemedicine. We'll continue to work with the Parkinson's community to advocate for policies that promote broad access to these services for all people living with PD.
Want to take action on public policy issues that matter to you? Check out our advocacy page for information on how to contact your lawmakers.