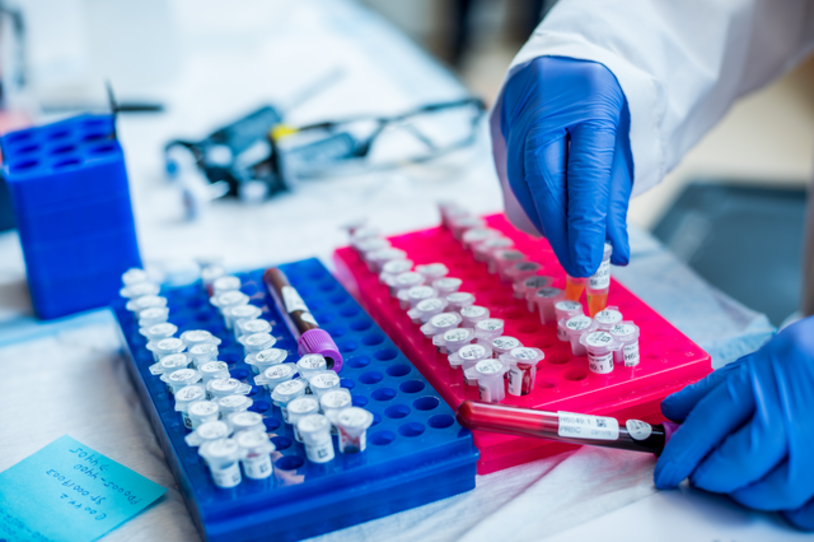 Over the last year, The Michael J. Fox Foundation's landmark study, the Parkinson's Progression Markers Initiative (PPMI), has been planning and preparing for a momentous expansion. PPMI has already built the most robust Parkinson's data set and biosample library in Parkinson's research, and a larger study population will drive research to better understand how the disease starts and progresses, setting the stage for future treatment breakthroughs.
Select sites have already started enrolling new volunteers, with many more preparing to join them over the coming months. These centers are now recruiting people diagnosed with Parkinson's within the last two years and control participants (people without Parkinson's). Contact the study coordinators listed below for more information on participation and screening.
•    Banner Research Institute, Sun City, Arizona
Contact: Kelly Clark, kelly.clark2@bannerhealth.com
•    Baylor College of Medicine, Houston, Texas
Contact: Frances D. Peacock, fdpeacoc@bcm.edu
•    Institute for Neurodegenerative Disorders, New Haven, Connecticut
Contact: Julie Festa, jfesta@invicro.com
•    Northwestern University, Chicago, Illinois
Contact: Karen Williams, k-williams8@northwestern.edu
•    University of California, San Francisco
Contact: Farah Kausar, farah.kausar@ucsf.edu
And soon many more can raise their hand to volunteer and contribute toward better treatments and a cure for Parkinson's. In the coming months, PPMI will start recruiting people with Parkinson's risk factors: individuals with a first-degree family member with Parkinson's, with certain Parkinson's-linked genetic mutations, or with clinical risk factors such as loss of smell or physically acting out dreams. Stay tuned to our channels and michaeljfox.org/ppmi for more information.
While planning for expansion, research into existing data and biosamples (e.g., blood, spinal fluid) has not slowed. PPMI data downloads have crossed the 6 million mark, and study scientists are publishing important work toward new tests for Parkinson's disease and connections that could point to new therapeutic approaches.
PPMI Data Points to Potential Blood Test for Parkinson's
Led by Brit Mollenhauer, MD, of the University Medical Center of Goettingen in Germany, PPMI investigators explored neurofilament light chain (NfL) — a protein released when brain cells are damaged — as a way to measure progression in Parkinson's. In a paper accepted in Movement Disorders, investigators looked at NfL levels in blood samples from 1,190 PPMI participants and found NfL was significantly higher in people with Parkinson's than those without and that it increased over time. They also found that NfL correlated with standardized ratings of motor and cognitive symptoms, indicating that a blood test may have the potential to measure progression in Parkinson's.
Understanding Parkinson's Subtypes to Improve Research and Care
Studying the connections between symptoms is another focus area for researchers and clinicians. A team from Kangwon National University Hospital in South Korea published a paper exploring how depression affects people with Parkinson's over time.
After examining data from 263 PPMI participants with Parkinson's collected over a four-year period, they found that depression was a risk factor for mild cognitive impairment (memory and thinking problems beyond what is expected with normal aging). The participants that progressed to mild cognitive impairment were also older and had worse motor symptoms during their first year in PPMI.
This study highlights that depression may influence the overall rate of Parkinson's progression. Effective depression screening and intervention are critical to overall Parkinson's management and hold promise for improving long-term outcomes. Enhanced understanding of this clear connection between motor and non-motor symptoms may also inform clinical trial design and shed light on key targets for future treatment development.
PPMI is changing the way research is done and is now poised for even greater impact. Stay tuned to our channels for much more on the study in the coming months.