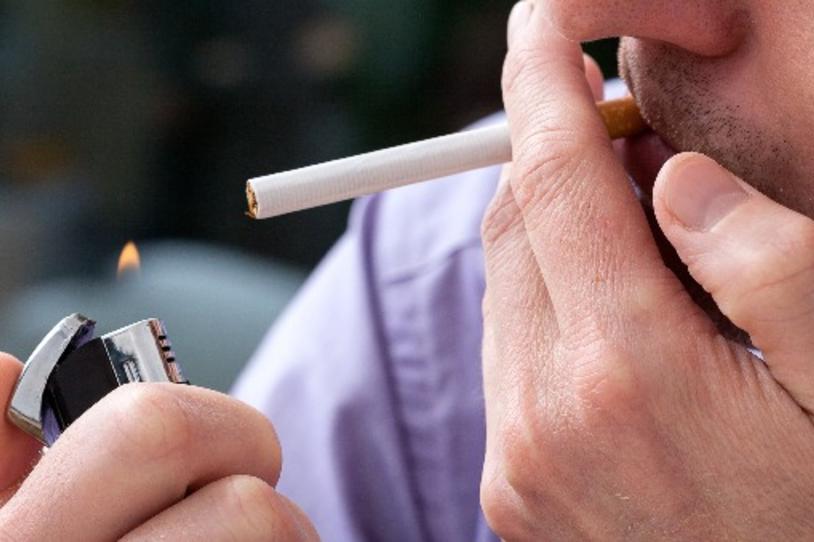 The ability to quit smoking, especially "cold turkey" or on the first attempt, has been heralded as a marker of strong willpower and determination. But could the ease with which one eschews cigarettes also serve as an early sign of Parkinson's disease (PD)? This is the conclusion drawn by Beate Ritz, MD, PhD, and colleagues from the University of California, Los Angeles in a recent study published in Neurology.
Researchers compared lifelong tobacco use, use of nicotine substitutes, and individual's rating of their difficulty in trying to quit tobacco among 1,808 Danish people with PD and 1,876 control volunteers. They found that those with PD were less inclined to ever pick up the smoking habit, but, even if they did, they were less likely to need nicotine replacement therapies and able to more effortlessly stop smoking cigarettes.
Therefore, ease of quitting smoking may be a sign of early PD. This joins a short list of other symptoms — smell loss, constipation and REM sleep behavior disorder — that usually predate diagnosis and are strongly associated with PD. Physicians rely heavily on such information to help confirm the diagnosis of Parkinson's, given that biomarkers, objective measurements of disease, are currently lacking. Research led by The Michael J. Fox Foundation is ongoing to identify biological markers of PD, which could help diagnose and treat people earlier.
In the meantime, doctors must look for symptoms and behaviors to help identify Parkinson's. Researchers have long known that tobacco use was linked to a lower risk of PD. An ongoing Foundation-funded study is investigating whether nicotine might guard against or slow the progression of PD.
Dr. Ritz and her team's findings may reverse this concept. Rather than smoking defending against Parkinson's disease, they argue that PD protects from smoking because of a decreased sensitivity of the brain's reward system and, as a result, lack of positive reinforcement to substance use.
Regardless of the actual association in the complex correlation between tobacco and Parkinson's, this type of research provides insight that aids in development of symptomatic and disease-modifying therapies.
Learn more about how you can participate in biomarker research.