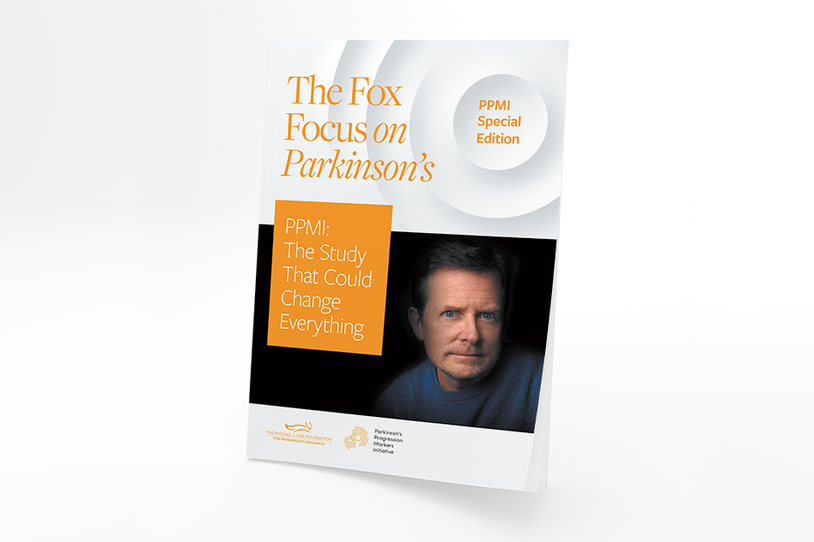 It's official. The seismic expansion of the Parkinson's Progression Markers Initiative (PPMI) — also known as the study that could change everything — is under way.
In our Fox Focus on Parkinson's: PPMI Special Edition newsletter, The Michael J. Fox Foundation (MJFF) looks at our landmark study — its growth since first launching in 2010 and how its expansion has the potential to alter the trajectory of Parkinson's research. Today PPMI is changing how we think about brain disease. Now it's growing to meet the future — hoping to better understand who is at risk for Parkinson's, who gets the disease, who does not and why. To do this, we'll need you!
Our newsletter reflects on the study's milestones laying the groundwork for future preventive therapies and better treatments. Readers can learn more about:
The future of brain health and how we think about brain disease: Researchers are looking for strategies to stop the disease in its earliest stages, even before the hallmark symptoms appear.
Participation from people with and without Parkinson's: PPMI is expanding with a goal of enrolling thousands of people at medical centers and online to help researchers uncover a complete view of Parkinson's disease.
The power of PPMI's impact: PPMI's dedicated global community has been shaping the future of Parkinson's diagnosis and care — and its potential will continue to grow with your data.
Partners using PPMI to speed drug development: Parkinson's is a complex disease, so progress requires a large-scale, collaborative effort. PPMI boasts more than 40 public, private and nonprofit partners — a global collaboration unprecedented in Parkinson's research.
As you'll read in this special edition of our Fox Focus on Parkinson's newsletter, we have a lot of work ahead of us. But together we can continue to move the dial on a cure for Parkinson's. Read and download the newsletter for more information. And then share it with a friend who also might be interested.