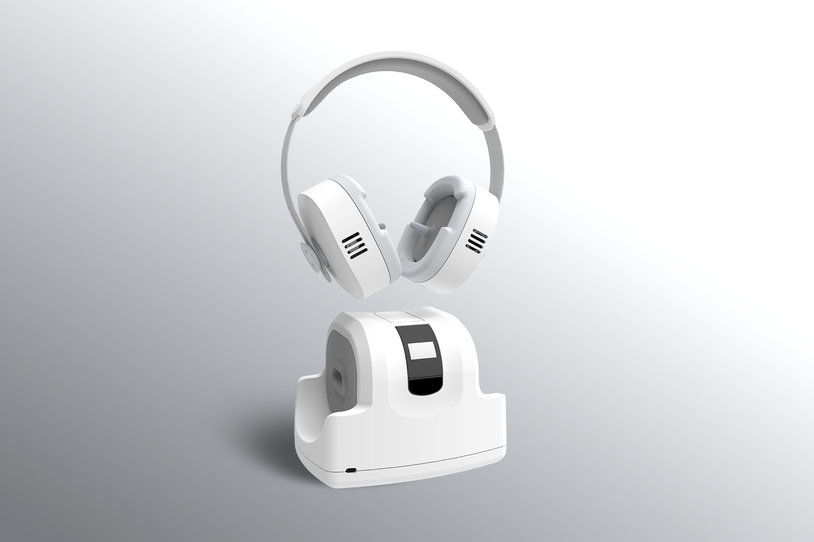 The following story appeared in our Fall/Winter 2020 edition of The Fox Focus on Parkinson's newsletter. For this story and more, download the full edition.
Last year, we awarded $3 million in grants for research into how to apply technologies to address issues with gait and balance in Parkinson's. Building on success of the program, we broadened the scope to include other hard-to-treat symptoms.
One new project we are funding addresses swallowing problems, which can make eating difficult and increase risk for choking and pneumonia. Dr. Shuai Xu, a physician-engineer at Northwestern University, is optimizing a small, wearable device that helps people swallow with more force by vibrating as a reminder. Patients will test the optimized device for 12 weeks at home to see if it improves swallowing.
Also, Christopher Whitlow, MD, PhD, at Wake Forest School of Medicine, will conduct a study using Scion NeuroStim's non-invasive neuromodulation device, which looks like a pair of headphones that sends heat through the ear to stimulate the brain. Earlier evidence suggests the device may treat a range of motor and non-motor symptoms of Parkinson's, including fatigue and mood issues. All our applied technology grants included review by people with Parkinson's who advised on their feasibility and usefulness.