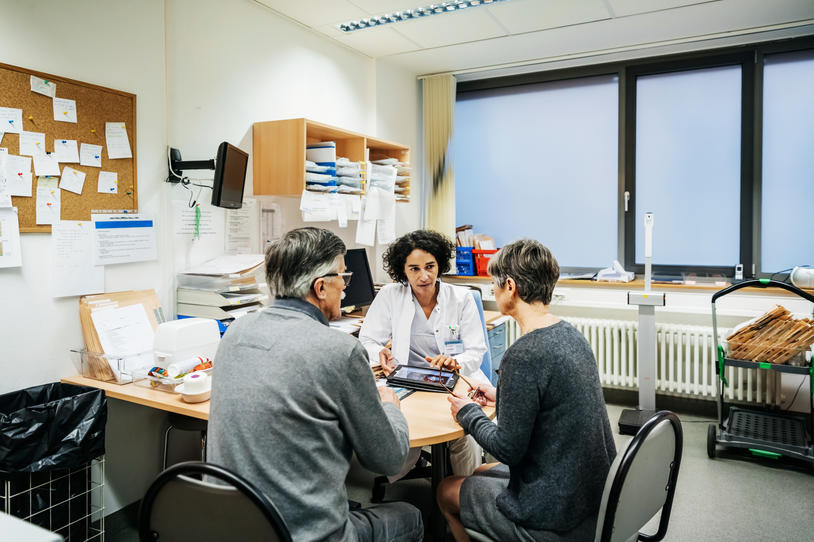 Human studies are critical to advancing new treatments and cures for people with Parkinson's disease (PD). Research volunteers are critical partners in scientific progress, and there are many ways to contribute. Some people join observational studies, which measure health, while others sign up to be part of clinical trials testing new treatments. In this latest research roundup blog, we share some of the many studies in need of volunteers.
 
Landmark Study to Stop Parkinson's: Whether you have Parkinson's or not, you can play a critical role in The Michael J. Fox Foundation's (MJFF) landmark study. Open to anyone over age 18 in the U.S., the Parkinson's Progression Markers Initiative is on a mission to stop Parkinson's. Join the study that could change everything.

Outside the United States? Medical centers in nine other countries are recruiting participants with certain connections to PD. View a list of sites.
Trial to Ease Parkinson's Symptoms: Biotech company BioVie is leading a Phase II trial testing an experimental treatment to ease Parkinson's motor symptoms when used alone or in combination with levodopa/carbidopa. Sites in Florida and Michigan (with additional sites coming on soon) are recruiting people with Parkinson's who experience "off" time, when symptoms return between medication doses. Learn more and contact the study team.
Stem Cell Trial to Treat Parkinson's Years after Diagnosis: BlueRock Therapeutics is testing a transplant of stem cell-derived dopamine cells in people with Parkinson's disease. (Learn about stem cells.) The study is recruiting adults diagnosed five to 15 years ago at sites in New York City; Irvine, California; and Toronto, Canada. Learn more and contact the study team.
Studies to Understand GBA Connection to Parkinson's:

About 10 percent of people with Parkinson's have mutations in the GBA gene, making it the most common known genetic contributor to the disease. (

Learn more about Parkinson's genetics

.)



One MJFF-funded study from the Pacific Parkinson's Research Centre aims to better understand the relationship between GBA mutations and Parkinson's disease. Study volunteers will undergo brain scans and other assessments at a site in Vancouver, Canada. The study is recruiting people with GBA mutations, with and without Parkinson's. Learn more and contact the study team.

In partnership with Northwell Health, MJFF is funding another study following people with Parkinson's with and without GBA mutations. Results from the genetic testing performed in the study could help researchers understand what therapies might work for these populations. A research center in Manhasset, New York, is recruiting volunteers. Learn more and contact the study team.
Our Foundation is grateful to all study participants contributing to Parkinson's research. We can't do what we do without you.