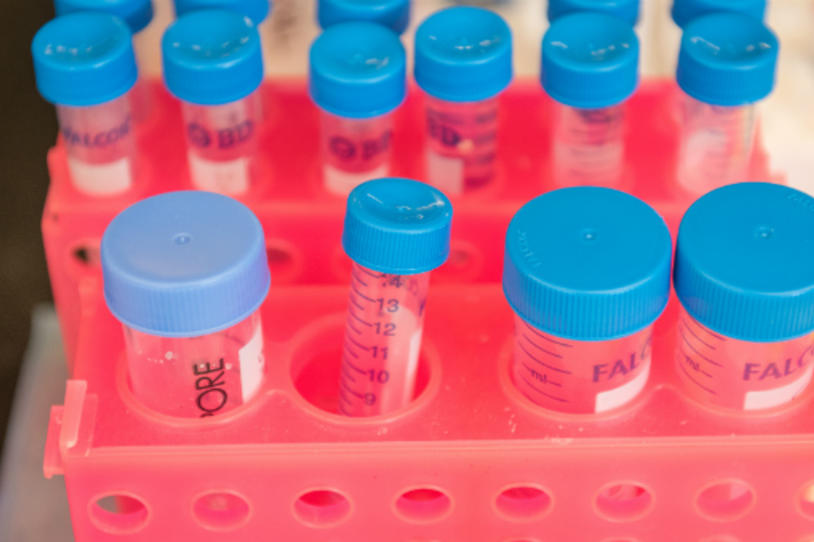 Lewy Body Dementia (LBD) is a type of dementia -- a broad term for a disease of memory, thinking and/or social abilities that is severe enough to interfere with everyday activities. LBD also is a form of atypical parkinsonism, which means that it causes some of the same symptoms of Parkinson's disease (tremor, slowness, stiffness and walking/balance problems). Visual hallucinations (seeing things that aren't there), fluctuations in attention and alertness, and mood or behavior changes also can occur. Typically memory problems and other symptoms come on at the same time or within a year of the movement symptoms. (This is in contrast to dementia associated with Parkinson's disease where memory problems, if they do arise, usually happen many years after movement symptoms.)
New Hope for Treatment of Lewy Body Dementia
Management of LBD can be challenging. Movement symptoms are treated the same way they are in Parkinson's disease -- mainly with levodopa. But this runs the risk of worsening hallucinations. Now researchers may have found hope for a new LBD treatment in an old seizure medication. In a study published yesterday in Neurology, the seizure drug zonisamide eased movement symptoms without worsening hallucinations when it was combined with levodopa. In the trial, researchers treated 158 people with had been living with LBD for one-and-a-half years with 25 mg zonisamide daily, 50 mg zonisamide daily or placebo, in addition to their other medications for parkinsonism. Investigators measured participants' hallucinations, movement and memory symptoms before and during the study. At 12 weeks, those taking 50 mg zonisamide had improvement in their motor symptoms without increased hallucinations.
Next Steps in Lewy Body Dementia Research
Patients, families and physicians urgently need new and better treatments for Lewy Body dementia. This is a first and promising step toward proving the safety and effectiveness of zonisamide for LBD. As with all repurposed therapies -- those that are approved by the Food and Drug Administration (FDA) for one condition and are being tested for use in another -- safety and efficacy must be thoroughly vetted in people with LBD. This was a small study, so the next phase would likely be a larger trial to ensure the drug is appropriate for LBD. Before adding any repurposed therapy to your regimen, be sure to talk with your doctor about potential side effects, benefits and medication interactions as well as what monitoring (lab or otherwise) is necessary.
As researchers investigate new treatment avenues, they're also looking for objective measurements (e.g., brain scans or spinal fluid tests) to diagnose LBD and differentiate it from other forms of dementia, such as Alzheimer's. Register on Fox Trial Finder to match with recruiting LBD trials.
Learn more -- Ask the MD: FAQs on Lewy Body Dementia.