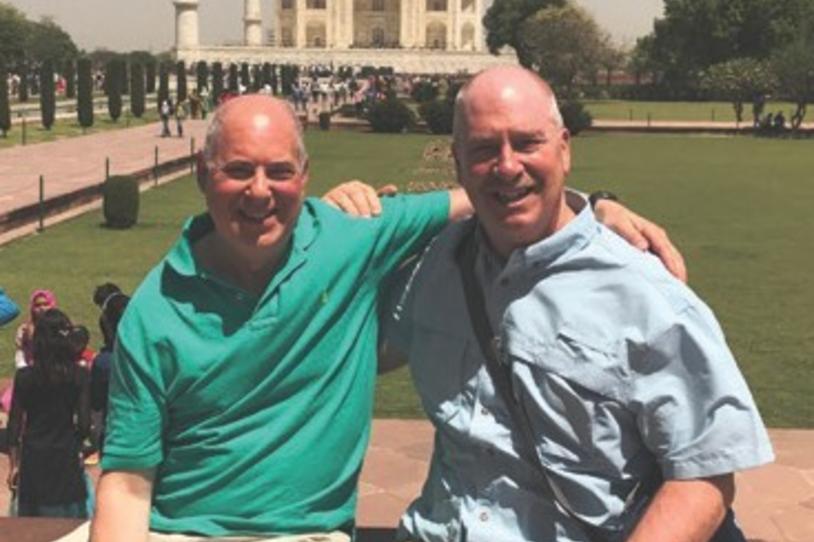 Editor's Note: For more Foundation news and research updates, read the Spring/Summer 2019 edition of The Fox Focus, our biannual newsletter.
For many, the experience of Parkinson's varies from day to day, hour to hour. That heterogeneity challenges research, where study visits often happen once a month or at longer intervals.
Now, smartphones and smartwatches are allowing scientists to capture data on movement, mood and other aspects of the disease more frequently through passive monitoring and short tests. Researchers are exploring how to utilize these tools, and Parkinson's is a good test case.
Some results are already coming in. An MJFF- funded study from Johns Hopkins University developed a Parkinson's severity score derived from smartphone assessments. Such a score could help direct treatment decisions and test the impact of new therapies in clinical trials.
Our landmark Parkinson's Progression Markers Initiative (PPMI) study is outfitting more than 1,000 participants with devices to collect information on daily life with Parkinson's and grow the value of the clinical, biological and imaging data volunteers give through in-person study visits. Through a collaboration with Roche, 200 volunteers at European sites are using a research app, and in partnership with PPMI, Verily Life Sciences is giving 850 U.S. participants a Verily Study Watch.
Hyam Kramer, 58, lives in Boston and was diagnosed with Parkinson's three years ago and enrolled in PPMI soon after. At a recent study visit, he joined the Verily Study Watch portion of PPMI.
"For the most part, I'm unaware that I'm participating. It's just along for the ride," he says of the watch.
Hyam's mother had Parkinson's, too.
"I wish we had the technology to stop her decline. I feel that she's urging me on to do this, to take advantage of opportunities that weren't available while she was alive," Hyam says. "There's an enormous amount of effort to find ways to slow or halt progression. I want to be part of that."
The Verily Study Watch partnership with PPMI is one way he's making a difference.
"Why not?" he says. "It can piggy back on your life; it's unobtrusive. And it may help me and help others."