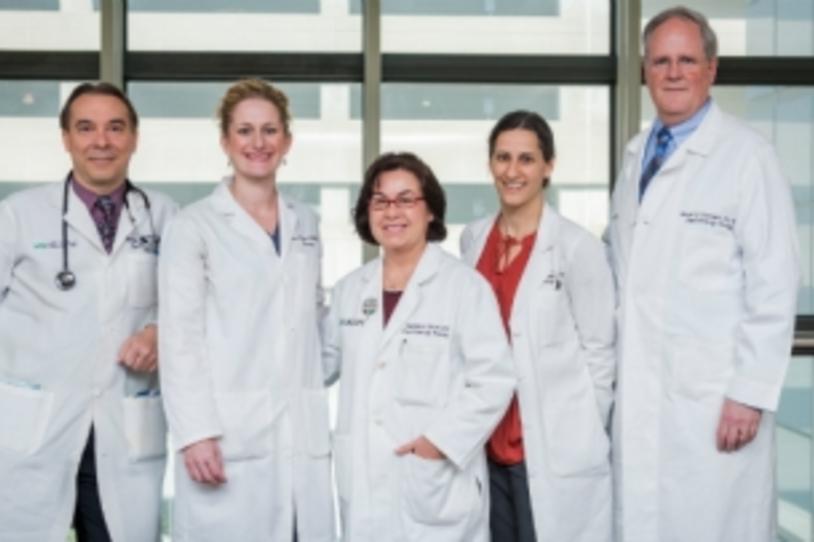 "As movement disorder specialists, one of the most important things we do — other than care for patients — is train young doctors," said Steven Frucht, MD, director of the Parkinson's and Movement Disorders Division at NYU Langone. "It has a ripple effect and enormous impact."
Dr. Frucht was co-director of the Fourth Annual MDS-PAS Movement Disorders School for Neurology Residents held in Dallas in early March. This two-day program teaches neurologists in training about Parkinson's and other movement disorders. It also encourages them to consider a career in movement disorders, which allows these physicians to see more people with Parkinson's, learn more about the disease and keep up with the latest research.
In this year's course, 88 attendees from across North and South America learned from 12 world-renowned experts and six patients as well as their fellow participants. Trainees come with a wide variety of experience in and exposure to movement disorders. The program offers opportunities to increase knowledge and skills, ask practical questions about diagnosis and treatment, and examine patients with Parkinson's, Huntington's, cervical dystonia and other diseases. It's also a chance to get advice on how best to pursue a career in the field.
The Michael J. Fox Foundation partners with the Edmond J. Safra Foundation to support this course each year. As part of our commitment to Parkinson's research and care, we are teaching young neurologists about not only the nuts and bolts of Parkinson's but also the incredible momentum in ongoing research. We are increasing the numbers who specialize in the field and can directly meet the needs of people with Parkinson's and their families. And among those who ultimately choose another area of neurology, the course provides important tools to recognize, diagnose and treat Parkinson's. General neurologists, for example, often are the first to make a diagnosis of Parkinson's. And in some areas where there is a shortage of specialists (such as the state of Wyoming, where there is no fellowship-trained movement disorder specialist), they may provide much Parkinson's care.
To address the specialist shortage, MJFF and the Edmond J. Safra Foundation are training more movement disorder specialists. (A movement disorder specialist is a neurologist who has one to two years of additional instruction and education, after neurology training, in diagnosing and treating Parkinson's and related diseases). Each year, The Edmond J. Safra Fellowship in Movement Disorders awards funding to five international medical centers to each train a new movement disorder clinician-researcher (a doctor who also leads research studies) over a two-year period. The program is on track to graduate 26 new movement disorder specialists around the world by the year 2022.
Enormous impact, indeed.
Watch a video about The Edmond J. Safra Fellowship in Movement Disorders.
Read about the recently awarded centers that will train The Edmond J. Safra Fellowship Class of 2022.
The Fourth Annual MDS-PAS Movement Disorders School for Neurology Residents was made possible with support from the Edmond J. Safra Foundation and The Michael J. Fox Foundation. Acorda Therapeutics, Inc., Boston Scientific, Lundbeck, Medtronic, Sunovion and Sanofi Genzyme provide additional support. While these generous sponsors made the educational offerings possible, their support did not influence content, perspective or panelist selection.