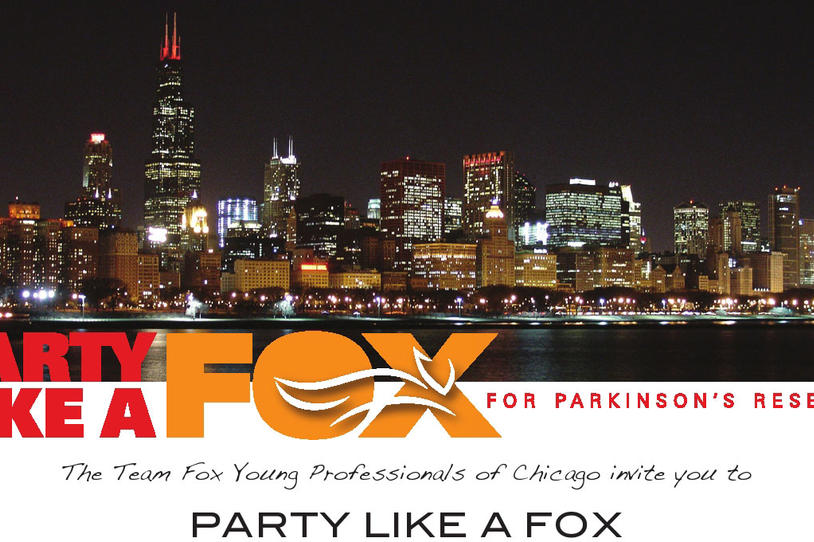 The Team Fox Young Professionals of Chicago will host their first annual Party Like a Fox soiree on Friday, June 1st, 2012. They are hosting a soiree at the Grossinger Autoplex, located at 1530 North Dayton, Chicago, IL. Featured restaurant tastings by Heaven on Seven, The Purple Pig, Terzo Piano, Bar Toma, GT Fish & Oyster, Salatino's Paramount Events, Urban Belly, Gibson's, La Szechuan, Capannari's Ice Cream, and more – accompanied by wine pairings from Brian Duncan of Bin 36. Live music will be performed by Chicago band, XFactor. In addition, there will be a silent auction, creative cocktails, craft beers, special guests, and more.
Founded in the fall of 2011, many members have been directly impacted by Parkinson's with a family member, close friend or loved one currently battling the illness. In addition to the gala, members host cooking, wine tasting, and other fund raising events. "We want to be the positive impact on our community that contributes to this cause," said Co-Chair Gayle Wolski. "We are a fundraising arm affiliated with The Michael J. Fox Foundation. Our June 1 event - Party Like a Fox - features delicious food donated by some of our city's finest restaurants, delectable wine courtesy of Bin 36 & Kendall Jackson, an open bar and live music by X Factor. It promises to be a fun night on the town for all who attend."
For more information, visit: www.partylikeafox.org;  and their Facebook page.