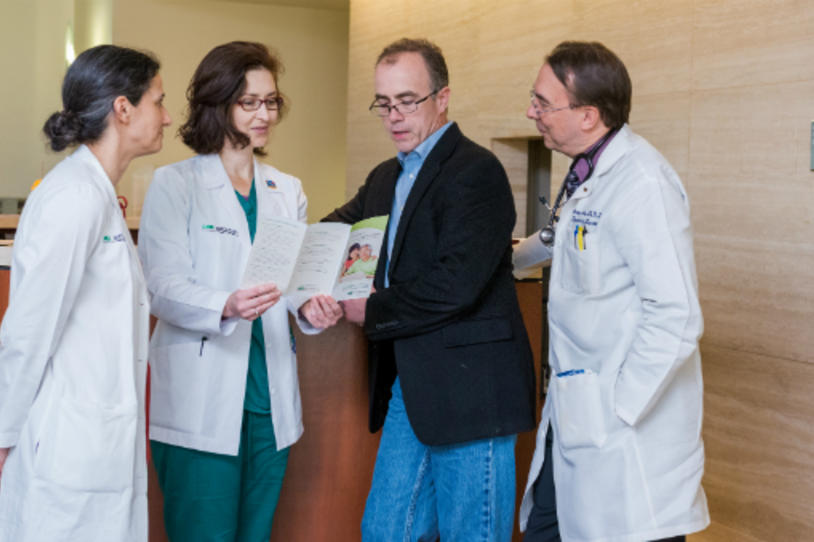 A new study adds to growing evidence linking Parkinson's disease (PD) with inflammatory bowel disease (IBD). Researchers at the Icahn School of Medicine at Mount Sinai in New York City found people with IBD are at a 28 percent higher risk of developing PD than those without IBD.
The study, published in JAMA Neurology, also suggests taking a common IBD treatment known as anti-Tumor Necrosis Factor (anti-TNF) may reduce the risk of Parkinson's. IBD patients who received anti-TNF therapy were 78 percent less likely to develop PD compared with patients who didn't receive the treatment.
Anti-TNF therapy blocks a protein that promotes inflammation. While the exact way in which PD develops among people with IBD is still unknown, PD is associated with inflammation and digestion problems. Some studies have suggested that PD may involve inflammation that begins in the intestine decades before progressing to the central nervous system.
The new study's insights will allow for better screening for IBD patients for PD, since the onset of IBD usually begins decades before PD develops, the researchers wrote. The study, which included data from 144,018 people with IBD and 720,090 people without the disease, also offers evidence to support exploring anti-TNF therapy to prevent PD in at-risk individuals.
Knowing more about the link between IBD and PD may help scientists better understand both diseases and may have significant implications for the treatment and prevention of PD. Further studies are required to determine whether anti-TNF treatment may reduce the risk of developing PD.
The Michael J. Fox Foundation is funding lead researcher Inga Peter, PhD, to expand on these findings, looking across existing studies and registries (including the MJFF-led Parkinson's Progression Markers Initiative) for more information on the impact of anti-inflammatory therapies on PD.
That study also will look for genetic commonalities between PD and IBD. Peter led another recent study that found mutations in the LRRK2 gene, which are associated with PD, also are linked to Crohn's disease, a type of IBD.
___
Celia Vimont is a freelance writer.