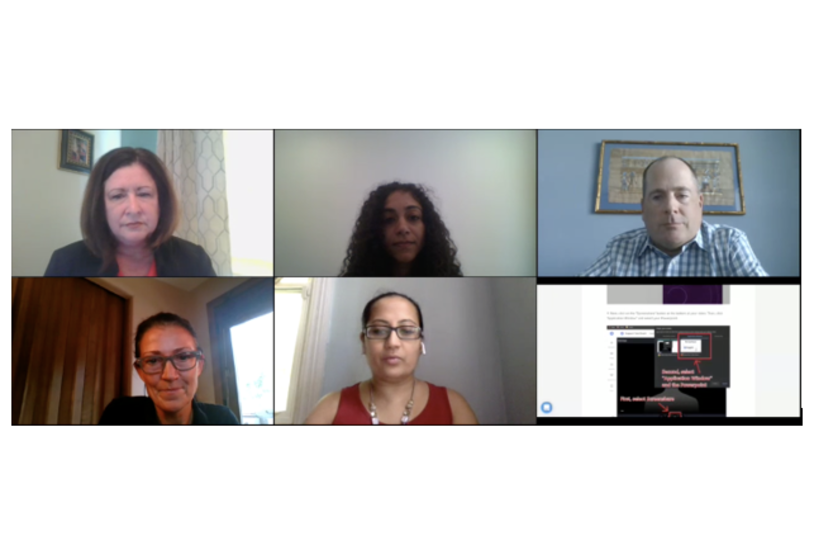 Last week I virtually attended a three-day conference called "Patients as Partners." Over 300 attendees from pharmaceutical companies, patient advocacy organizations and patient advocates gathered to discuss how researchers and people living with a condition can partner to make research more successful at finding new treatments. I spoke on a panel at the conference about Fox Trial Finder, the Foundation's online search tool that helps people find Parkinson's research studies looking for volunteers.
Four years ago, I would not have guessed that I would be speaking at a conference about research participation. Before I started working at The Michael J. Fox Foundation, I knew very little about research. The research process was not taught at school, no one I knew participated in research studies and my doctors never discussed opportunities for me to become a research volunteer. Now my job at the Foundation is to find ways to make people more aware and involved in research to speed the discovery of new Parkinson's treatments.
If research is necessary to find new medicines that benefit society, why is it such a mystery to so many people? Until recently, research was conducted by scientists with little input from people living with the condition under study. But now, there is a realization that research is more likely to succeed when done in partnership with those living with the disease. The Patients as Partners conference provided a forum for ideas to be shared among researchers and people living with a condition to accelerate the discovery of new treatments.
At the conference I highlighted Fox Trial Finder, a tool that makes it easy for people to find a Parkinson's research study to join. Finding the right study to join can be challenging for many people. A survey conducted by the Center for Information and Study on Clinical Research Participation (CISCRP) found that even among people who were familiar with research, a quarter reported feeling uncertain about how to find a clinical research study. The Michael J. Fox Foundation creates onramps to help connect people with research studies that work for them and mitigate this challenge. With a tool like Fox Trial Finder, you can see all Parkinson's research studies listed in one place and narrow down your search by geography, disease duration and other personal traits to find the right study for you. Then with a click of a button, you can call or email a research site to learn more about a study. You can even sign up to receive an email alert when a new trial is looking for volunteers in your area.
Learning about research and getting involved shouldn't be a secretive process. We know that research is more successful when done in collaboration with people living with a disease. At the Foundation, we want to make participating in research easy with tools like Fox Trial Finder.
Want to become an active contributor to research? Search now for studies you may be eligible to join at michaeljfox.org/trial-finder.