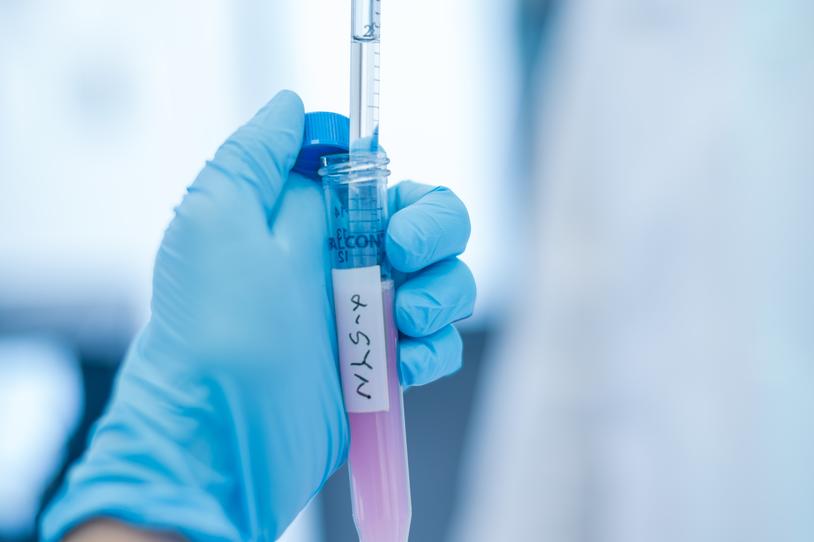 German biotechnology MODAG announced last week the start of its trial of anle138b, a compound that dissolves toxic clumps of the protein alpha-synuclein. People with Parkinson's have these clumps, and scientists believe ridding cells of them will help protect the brain. The Michael J. Fox Foundation issued a nearly $1.4 million grant to test the drug in people with Parkinson's after positive safety results in control volunteers. 
The trial aims to enroll 24 participants at one site in the United Kingdom.
Read more on this project below in an original post announcing our support.
---
Originally posted August 10, 2020
After proving safe and tolerable in control volunteers, a therapy against a leading Parkinson's drug target will continue testing with a sizable grant from The Michael J. Fox Foundation (MJFF). Last week German biotechnology company MODAG announced positive safety results from its first trial of drug anle138b against the protein alpha-synuclein. Our Foundation has awarded MODAG $1.4 million for the next trial hoping to replicate these findings in people with Parkinson's disease.
"The hallmark of Parkinson's is clumps of the protein alpha-synuclein, which we believe are toxic and harm cells," said Jamie Eberling, PhD, MJFF Vice President of Research Programs. "Preventing that alpha-synuclein aggregation — as MODAG's drug has shown in laboratory studies also funded by MJFF — could slow, stop or even prevent Parkinson's. This is patients' most urgent need, and we are proud to support this testing in pursuit of a cure."
MODAG plans to begin enrolling people with Parkinson's at one study site in the United Kingdom in early 2021. The MJFF grant was made possible by generous support from donors including Jane Stephens Comer and Charles Alan Lantz.
Our Foundation also supported the development of anle138b with a 2015 grant of $1.26 million.
Alpha-synuclein is a leading Parkinson's drug target given its strong relationship to the disease in nearly everyone with a diagnosis. The Michael J. Fox Foundation funded development and testing of some of the first therapies against this protein (now at 13 in human trials) and has a rich portfolio of projects creating tools to assess its activity. Last week we announced a collective $8.5 million granted to three teams racing to identify tracers that would help visualize alpha-synuclein load in the living brain and measure the impact of treatments.
MODAG's drug targets a formation (oligomers) of alpha-synuclein thought to misfold and form toxic clumps. A more precise approach — as opposed to targeting all formations — may prove more effective in stopping disease and minimize side effects.
The first trial tested anle138b in 68 control volunteers without Parkinson's in the United Kingdom. It found the drug, taken as a capsule, safe and tolerable and showed significant drug levels in blood plasma. If found safe in people with Parkinson's, larger trials will examine its efficacy in slowing both Parkinson's and other diseases of synuclein clumping such as multiple system atrophy (MSA).
"In my clinical work with MSA and Parkinson's patients, I am confronted with the urgent need for disease-modifying treatments on a daily basis. Thus, I am pleased that we have made such rapid progress towards the first potential tests in patients," said Johannes Levin, MD, Chief Medical Officer of MODAG.
Find studies like these recruiting volunteers (with and without Parkinson's) with our online tool Fox Trial Finder.