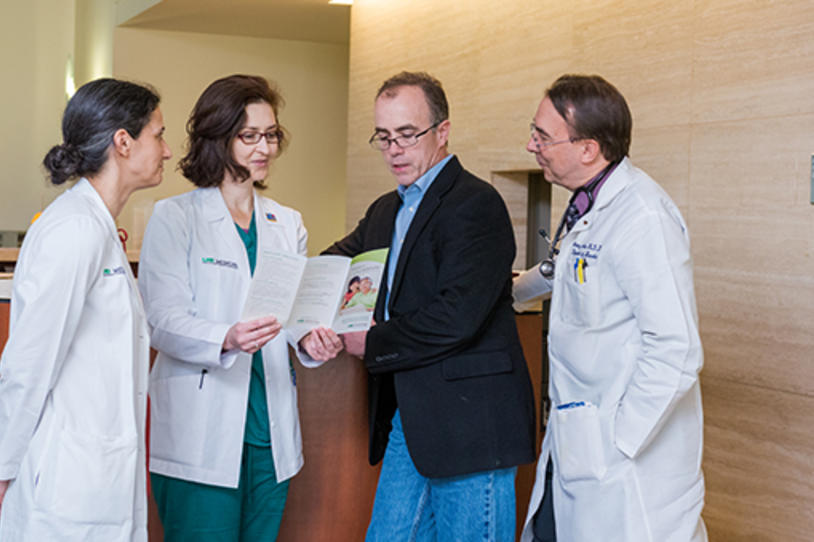 Editor's Note: For more Foundation news, research updates and tips on living well with Parkinson's, read the Fall/Winter 2016 edition of The Fox Focus, our biannual newsletter. 
Clinical trials are the last step in a very long journey to getting new treatments approved. Yet 85 percent of all trials face delays and 30 percent never get off the ground due to a lack of volunteers. Participating in clinical research can help scientists learn about Parkinson's disease and accelerate the development of new therapies.
While clinical studies may benefit participants and the greater Parkinson's community, they also pose potential risks. It's important to carefully consider both the benefits and risks and to discuss research participation with your doctors, the study team and your loved ones before deciding to enroll in a trial.
Here are sample questions potential volunteers should ask a trial team when evaluating a study, whether or not you've taken part in a trial previously.
What is the purpose of this study?
How might my participation help the Parkinson's community? 
What types of information will you be collecting?
How long will the study last?
What are the potential benefits of this study?
What are the potential risks?
Will I need to stop taking my medication or change my dosage?
What types of side effects might I experience during this trial?
Will my health information be kept confidential and safe?
Learn more ways to get involved in a clinical trial.
Read more tips for living well with Parkinson's like this one in the Fall/Winter 2016 edition of The Fox Focus, the Foundation's biannual newsletter.