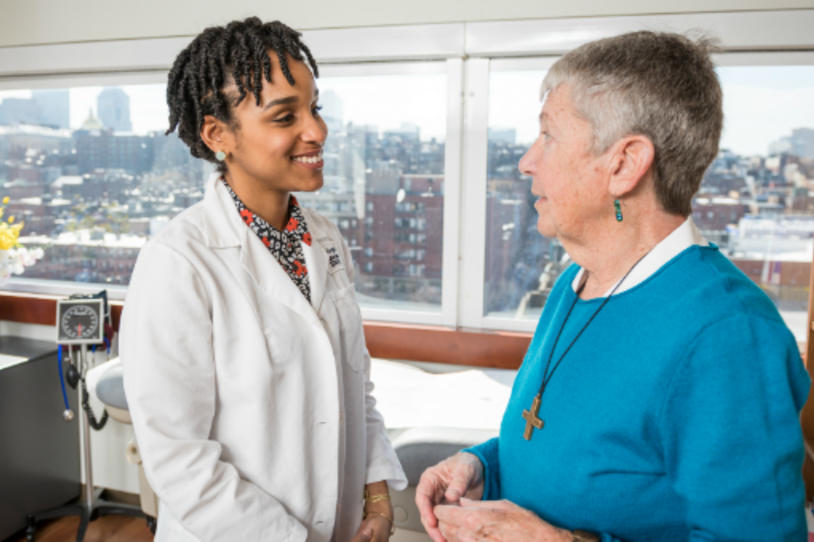 In this bimonthly report, The Michael J. Fox Foundation (MJFF) announces 91 grants totaling more than $48.8 million awarded in December and January. These supported projects are driving toward scientific discoveries that may lead to new treatments and cures for people with Parkinson's disease (PD).  
Here we review some projects investigating ways to stop disease and ease symptoms of PD, better understand Parkinson's in varied populations, and measure the impact of PD. See a full list of MJFF-funded studies. 
Testing New Therapies to Slow Progression  
Among this last batch of grants, a total of $13.5 million went to 20 projects focused on early testing of novel Parkinson's therapies. Many are new approaches targeting priority Parkinson's proteins and pathways: alpha-synuclein, LRRK2, GBA and inflammation. Others are therapies testing an impact on targets more recently linked to Parkinson's disease such as transient receptor potential mucolipin 1 (TRPML1) — which plays a role in the cell's recycling system, the lysosome — and sigma-2 receptors that help cells cope with internal dysfunction and damage.  
See the list of these grants from our  Accelerating Early Proof-of-Concept Testing of Promising PD Therapies funding program. 
Understanding Risks Factors and Treatment Access in Global Parkinson's Population
Another funding program committed to support programs that addressed diversity, equity and inclusivity in Parkinson's research. With most data historically gathered from participants of European descent, there is a need to close a critical gap to effectively assess disease and deliver care for all.  
MJFF plans to fund 15 projects with a total of $5 million through this funding program. The first grants issued in December and January went to these projects:  
Epidemiology of Parkinson's in Latin America 
Progression of Symptoms and Mobility of Māori and Pacific peoples in New Zealand 
Parkinson's Cognition Study in Bangladeshi Volunteers in London 
Clinical Disease Course and Healthcare Access in Black PD Patients in the United States 
Engaging the LGBTQIA+ Community Living with Parkinson's and as Care Providers in Research 
Parkinson's Diagnosis, Perceptions, Awareness and Care in Kenya and Senegal 
Risk Factors for Parkinson's among Participants in the Black Women's Health Study 
MJFF has also issued a follow-up grant to the Fostering Inclusivity in Research Engagement for Underrepresented Populations in Parkinson's Disease (FIRE-UP PD) study. This new project will build on the program's previous findings around barriers to research participation. 
Other Highlights: Sleeping Upright and Measures of Parkinson's Function and Biology 
One of the changes seen often in Parkinson's is a drop in blood pressure when rising, which can lead to fainting and/or falls, and a high blood pressure when lying down. Roland D. Thijs, MD, PhD at Leiden University Medical Center and Bastiaan Bloem, MD, PhD at Radboud University will test the efficacy and tolerability of sleeping in a head-up tilted position to ease these blood pressure changes.  

Tiago Alexandre Mestre, MD, PhD and Glenn T. Stebbins, PhD at The Ottawa Hospital Research Institute is leading a study to develop measures of functional changes seen early in Parkinson's disease. His project will evaluate patient-reported information to create a standardized evaluation tool that could help measure disease progression and the effect of therapies. 

Four projects are developing alpha-synuclein "seeding" tests. In most people with Parkinson's disease, the protein alpha-synuclein clumps together. Seeding tests add synthetic alpha-synuclein to spinal fluid samples and see if the conditions are right to make it "grow" (i.e., presence of disease). Previous MJFF-funded work has shown potential of this test to diagnose Parkinson's. Now these projects are looking at ways to scale the tests and improve processes for broader use. 
Additionally, MJFF awarded 20 grants totaling $11.5 million in support of the estimated $450 million landmark Parkinson's Progression Markers Initiative (PPMI) study.  
Interested in joining? Get started today. The online portion of PPMI is open to anyone over the age of 18 years in the United States. Outside the U.S.? View a list of international recruiting sites.