Editor's Note (August 2021): The Michael J. Fox Foundation launched an updated guide on Thinking, Memory and Parkinson's Disease. Download it today at michaeljfox.org/cognitionguide.
Many people often think of memory when they talk about cognition, but what other functions are affected? Our Vice President of Medical Communications, Dr. Rachel Dolhun, moderates a conversation with Ava Butler, the wife of a person with Lewy body dementia; Dr. Katie Amodeo, assistant professor of Neurology and Psychiatry at the University of Rochester; and Dr. Stephen Gomperts, assistant professor of Neurology and director of the Lewy Body Dementia Unit at Massachusetts General Hospital, where they discuss:
Cognitive changes with age, Parkinson's and other brain diseases
How doctors treat this symptom and strategies to manage cognitive decline
Current research addressing this symptom
The webinar also included a survey on the impact of cognitive changes. More than 600 people have weighed in.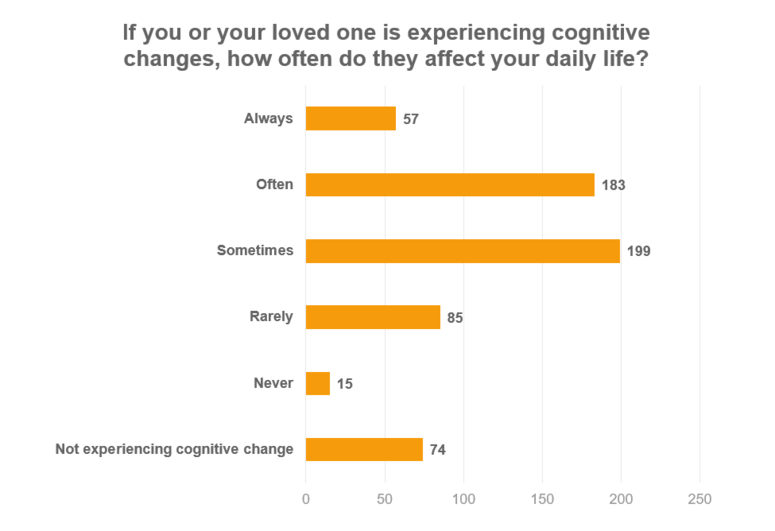 Listen to the webinar audio above. Looking for more on the topic? Download our guide, Navigating Cognitive Changes in Parkinson's.
Want to see the slides and other resources from the webinar and take the survey? Watch on demand.
Rather listen on-the-go? Subscribe to our Michael J. Fox Foundation Parkinson's Podcast on iTunes or through any podcast app on your smartphone or tablet.