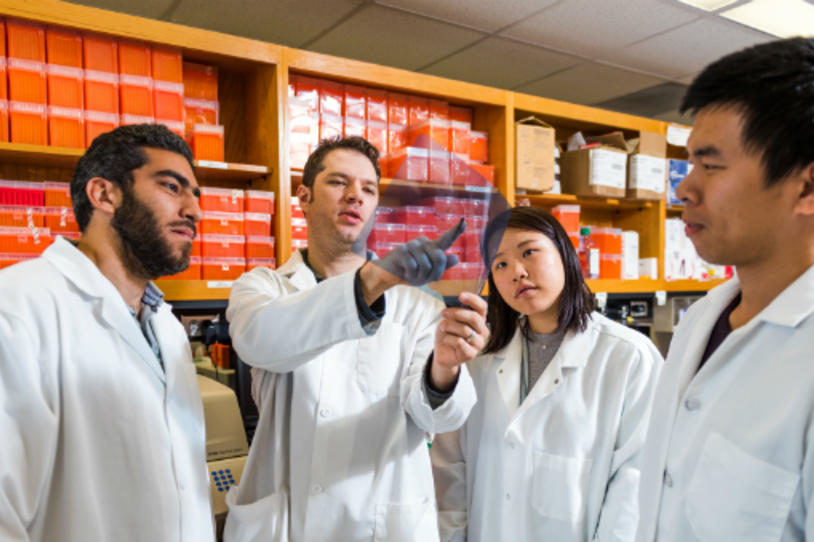 Israel-based biotech NeuroDerm announced yesterday it signed an agreement for acquisition by Mitsubishi Tanabe Pharma Corporation (MTPC).
This deal provides infrastructure and resources to advance NeuroDerm's therapies in development, including continuous, under-the-skin delivery of liquid levodopa/carbidopa for people with Parkinson's disease (PD). It is also an example of The Michael J. Fox Foundation's de-risking strategy: funding early-stage projects to show their worth to larger funders that can bring them to pharmacy shelves.
MJFF funded the Phase II study of NeuroDerm's approach to deliver the drugs through a pump similar to the insulin pump used to treat diabetes. Now in Phase III trials, the therapy would deliver a continuous dose of levodopa/carbidopa, which may help alleviate motor fluctuations ("off" periods) and dyskinesia seen with the traditional, oral medication.
The Foundation also funded NeuroDerm trials of a pump-patch that adheres to the skin (like a nicotine patch) and injects levodopa/carbidopa into the bloodstream through microneedles.
NeuroDerm is also developing a novel apomorphine formula for people with moderate to severe Parkinson's who do not respond well to levodopa/carbidopa. Apomorphine is used to ease "off" episodes but is available only in an injectable form.
The drug development process is long and expensive. Bigger companies, such as MTPC, can provide financial support for later, critical stages of testing, and expertise to drive potential treatments from the pipeline to patients who need them.
Watch our Ask the MD video to learn more about "off" periods in PD.