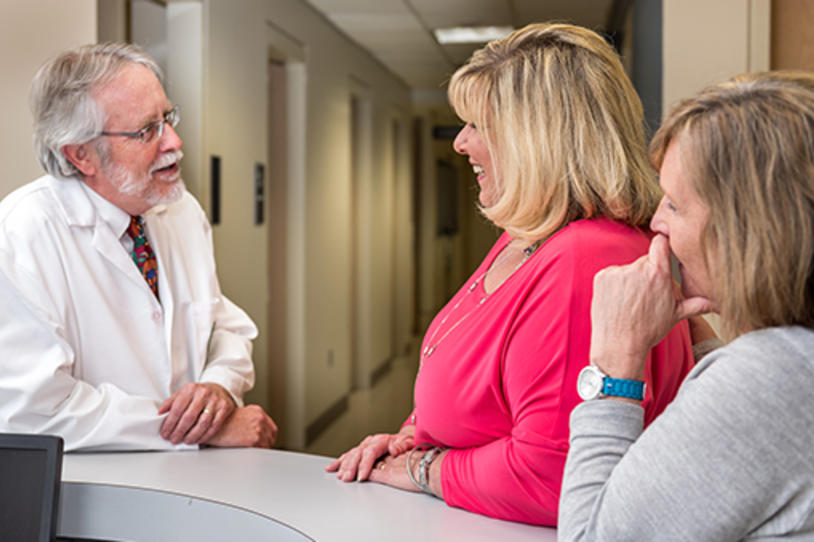 Editor's Note: For the latest Foundation news, research updates and tips on living well with Parkinson's, read the Spring/Summer edition of The Fox Focus, our biannual newsletter.
The journey with Parkinson's is unique and can be difficult to navigate, especially given the complexities of the medical and insurance systems. No one knows Parkinson's disease (PD) better than those who are living with it; you know more about your PD than anyone else. Coupling this knowledge with your doctor's expertise can help you optimize your treatment. Here are four tips on how to advocate for your best care:
1. Learn about Parkinson's disease.
Knowledge really is power. Being educated about PD will allow you to evaluate your symptoms, find the right physician(s) and ask good questions. Read about the different symptoms associated with PD as well as the available treatment options and ongoing research. Ask your doctor and other people with Parkinson's for credible sources of information.
2. Be in tune with your Parkinson's disease.
Only you can know what symptoms you're experiencing and if and how they're changing. Pay attention to whether symptoms are worsening or new ones are arising. Observe how your medications make you feel -- do they improve your symptoms, cause side effects or both?
3. Speak up for yourself.
Discussions with your doctor should be honest and direct -- if (s)he doesn't know what's truly bothering you, it can't be addressed. MJFF's Fox Insight Physician's Report (available at foxinsight.org) is a tool that can help guide conversations in the doctor's office. Keep open lines of communication with loved ones and caregivers, too. Share how you are feeling physically and emotionally. Tell them what you need, and ask them to do the same.
4. Build your care team.
It'll look different for every person with Parkinson's, but each team should ideally include a movement disorder specialist (a neurologist with specialized training in PD). This physician can help round out the team with other experts who treat specific symptoms. Having a Parkinson's specialist manage the nuances of your care and medication -- basically having a medical professional who will advocate for you -- is one of the best ways you can advocate for yourself.
Find more advice on living well with Parkinson's in the Spring/Summer edition of The Fox Focus, the Foundation's biannual newsletter.
Thank you to our 2016 Parkinson's Disease Education Consortium Supporter and Steering Committee Members. While our generous sponsors make our educational offerings possible, their support does not influence MJFF's content or perspective.  The "Ask the MD" Video and Blog Series was launched in 2015 with the support of Acorda Therapeutics Inc.