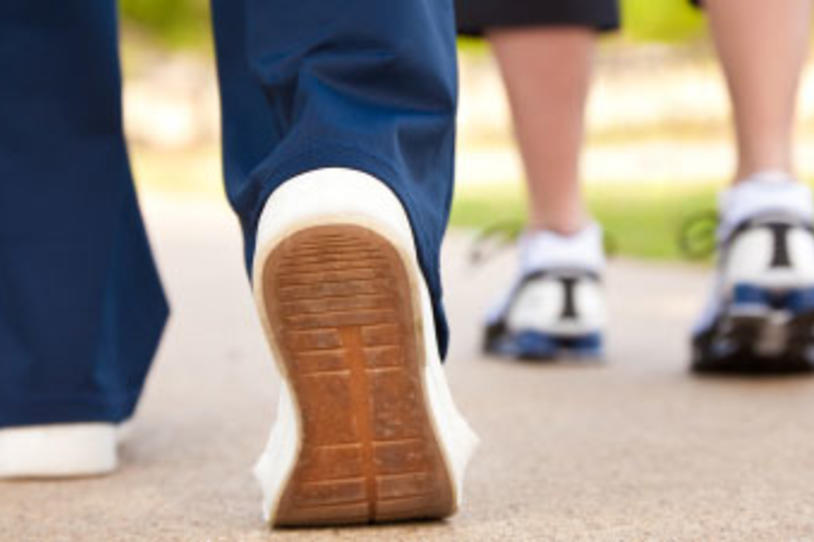 As gyms close and group exercise classes, personal training sessions and physical therapy appointments are canceled due to coronavirus disease (COVID-19), many people with Parkinson's disease (PD) are wondering how to keep up regular activity. "You'll need to adapt and get creative, but there are many ways to stay active and connected to the exercise community," says Becky Farley, PT, MS, PhD, and Chief Scientific Officer and Founder of Parkinson's Wellness Recovery (PWR!).
Expert tips for keeping active:
Talk to your physical therapist or personal trainer about exercises you can do on your own, appropriate online classes, or whether there is an option to connect virtually. If you are a regular gym goer, see if your club offers online resources. And ask others with Parkinson's how they are adapting. Some people are posting their own workout videos; others are joining online group fitness classes; still others are meeting 1:1 through technology with a coach. If you are new to exercise, talk with your doctor about how to get started during this time.
Look for online resources. 
Courses specifically for people with Parkinson's are ideal. (Examples include Daily Dose PD, Delay the Disease, InMotion, Invigorate, PWR!, and Rock Steady Boxing. Some of these courses include online programming, and you can check with your local group for at-home resources.*) But there also are beginner or senior fitness classes that can work. Look for programs that offer a slower approach with instruction about each exercise and different versions for varied fitness levels (sitting and standing variations, for example). Aim for quality over quantity.
Create a personal exercise area.
Find a place in your living room, garage or yard — wherever you have a little bit of room to move — to make your regular workout space. Gather some basic equipment, such as a mat, towel and chair. Depending on the workout, you might also add cans for weights, resistance bands if you have them, and post-it notes in different colors for reaching and stretching targets. If possible, get a virtual consult from a physical therapist or exercise specialist who can evaluate your environment and help you set up your home exercise area to maximize safety and benefit.
Exercising with others can boost motivation and accountability. Others also can help you exercise correctly and to the best of your ability. Though you may be practicing social distancing, you can work out with your spouse or care partner or, online, with other people. Some Parkinson's-specific programs now offer group classes through Zoom or other technology, which allows you to see other participants during class and chat with them before or after.
Many areas allow people to be outside for solitary exercise, such as walking, biking or running. While you will need to maintain a safe distance from others, you still can keep up your routine or start a new one. Going outside, even for a short time, can boost mood and improve overall well-being.  
In Parkinson's, exercise can temporarily increase symptoms such as tremor. And it's always hard to know when and how much to push yourself. Exercise should challenge you physically and mentally. But it shouldn't cause pain, dizziness or significant shortness of breath. Always talk with your doctor if you have other medical problems and if you have questions or concerns about starting or continuing exercise.
For more on Parkinson's and exercise, read our webpage and watch our webinar.
For more on Parkinson's and COVID-19, read our blog, get tips to care for PD and maintain well-being, and watch our webinar. And stay tuned to our social channels for ways to share how you and your family are managing this time.
*The medical information contained in this article is for general information purposes only. The Michael J. Fox Foundation has a policy of refraining from advocating, endorsing or promoting any drug therapy, course of treatment, or specific company or institution. It is crucial that care and treatment decisions related to Parkinson's disease and any other medical condition be made in consultation with a physician or other qualified medical professional.