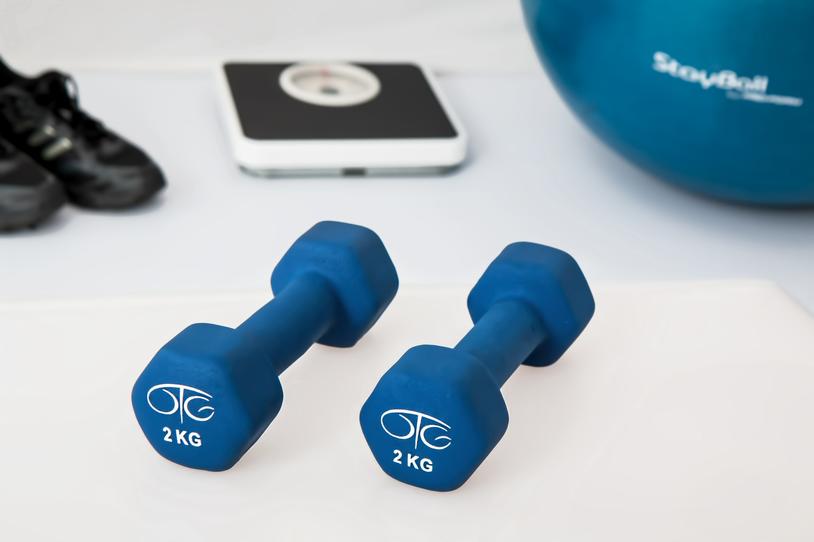 Exercise is an important part of treating Parkinson's disease (PD). It improves mobility and sleep, boosts mood and may contribute to positive brain changes that slow disease progression. Exercise can help your Parkinson's medications work better, sustain benefits gained in physical therapy and, when done with a group, offer opportunities to socialize and connect with others.
Exercise specialists may provide individual or group exercise instruction, but their ability to work successfully with people with Parkinson's who have varied symptoms and fitness levels depends upon their education, certification, experience and other factors.
We spoke with Becky Farley, PT, MS, PhD, and Chief Scientific Officer and Founder of Parkinson's Wellness Recovery (PWR!), to learn more.
The Michael J. Fox Foundation for Parkinson's Research (MJFF): What is an exercise specialist?
Becky Farley (BF): In general, there are a variety of degrees and certifications for exercise specialists. They can be a certified personal trainer or group fitness instructor or have a degree in an exercise science-related field such as health, exercise physiology, kinesiology or athletic training.
Since there are no nationally recognized certifications for exercise in Parkinson's, specialists who want to work with people who have PD may get training in exercising programming for older adults or become certified to instruct a Parkinson's-specific exercise program. Examples of evidence-informed PD exercise programs include: Dance for PD, Delay the Disease, PWR!Moves and Rock Steady Boxing. Many forms of exercise, including yoga, cycling, tai chi and Nordic walking can benefit people with Parkinson's. Just because a class isn't Parkinson's-specific doesn't mean you shouldn't try it. Often classes can be adapted for PD.
MJFF: How can an exercise specialist or class help with Parkinson's?
BF: Exercise specialists can help in several ways. To get the most benefit of exercise, everyone needs an ongoing progressive aerobics exercise program, ideally from the time of diagnosis. This needs to be personalized, especially for people who are sedentary or have other health problems. An exercise specialist can provide ongoing supervision, feedback and monitoring to help progress or sustain fitness. For people who've completed physical therapy programs, exercise specialists can use exercise to maintain benefits gained through therapy. And group classes can enhance fitness, social and emotional well-being, walking in complex settings, motivation, and non-movement symptoms such as mood and sleep.
MJFF: Why is it important for an exercise specialist or class to be part of Parkinson's care? 
BF: Access to specialized community exercise classes or programs is important for people with Parkinson's. It's not just for exercise, but also to overcome barriers to fully participating in life.
For example, people with PD report the number one challenge to living well with PD is stigma. In addition, the loss of dopamine impacts self-efficacy (meaning the belief that you can get better) and this can lead to anxiety, depression and fatigue. That makes people with Parkinson's particularly vulnerable to adopting a less physically active lifestyle and withdrawing from their favorite activities. Even someone who likes to exercise may struggle.
If people don't believe they can do more or deal proactively with non-movement symptoms, injuries or illnesses, all the exercise in the world will not be enough. That's where exercise specialists come in. They can help people overcome barriers and optimize participation and enjoyment in life. Group classes offer extra social connections, empowerment and other quality of life outcomes.
MJFF: What should people consider when looking for an exercise specialist or class?
BF: You want to be in a class that challenges you physically to practice good quality, high-effort movements and that engages you cognitively to focus attention and problem solving. That is how you are going to make the most progress. There is no one way to do that. It will look different for different people at different levels of fitness or mobility. If one class doesn't feel right, look for another. If you can, try a variety of class types and instructors. That will help you find what works best for you.
When looking at a program, ask yourself or the instructor a few questions:
Do they have different classes based on individuals' mobility and fitness levels? Your peers are a source of motivation and support; you want to challenge each other and share similar goals.

What is the ratio of instructor to students? Is there adequate supervision to practice good quality movements or to challenge your balance without anxiety or fear of falling?

Do the instructors give you feedback that motivates you to do more? This is important for adhering to a lifelong program.

Do the instructors give you external cues to help you practice with good quality? You don't want to just go through the motions of exercise with bad form (small steps, stooped posture); you want help to do it right.

Are the instructors able to recognize when you need to modify an activity and offer advice on how to do so? Even if you have pain or fear of falling, there are creative and safe solutions to continue exercise.

Do they focus on PD-specific symptoms and concepts of practice, such as whole-body big and fast multidirectional movements, strengthening the extensor muscles and stretching the flexors, spinal flexibility and mindfulness?

Do they focus on everyday movements, such as walking, turning, getting out of a chair, sitting and standing?
MJFF: What should you know about an exercise specialist?
BF: Before you start, or even if you're taking a Parkinson's-specific class, always ask your instructors and trainers:
What is your education? Do you have a degree in exercise science, physiology or kinesiology?

Are you certified by a nationally recognized exercise organization?

Do you have advanced specialty training in exercise for neurological conditions or Parkinson's?

Have you taken educational courses or webinars to learn more about Parkinson's?

Have you worked with people who have Parkinson's? Was it in group classes or one-on-one sessions?

Why do you like to work with people with Parkinson's? What is your motivation?

Are you willing to coordinate rehab and exercise goals with my care team and communicate when I need a reassessment or you notice any change in my ability to exercise?

Do you have

personal liability insurance and current cardiopulmonary resuscitation (CPR) and automated external defibrillator (AED) certification?
MJFF: How do you find an exercise specialist?
BF: Most of the Parkinson's-specific exercise programs that offer certifications have a contact directory on their website. (Unfortunately, not all of these are regularly updated or easy to use.) You also can talk to your local Parkinson's foundations or support groups and ask your physical therapist, physician and friends for other recommendations.
MJFF: What's the difference between an exercise specialist and a physical therapist?  
BF: Physical therapists may use exercise as one way to enhance learning and the performance of complex skills, but they don't just focus on exercise for fitness. They get you moving safely and independently in the environment, which can be home, work or community. That differs from the goals of exercise, which are more fitness-based, but have a lot of other cognitive, social and motivational components.
A physical therapist can put together an exercise program that is best for an individual's needs and what they like to do and help them understand all the different options, including available group classes. They also can educate about medication and exercise as well as nutrition and stress management. It's a good idea to see a physical therapist at diagnosis and at least every six months.
Working with both a physical therapist and exercise specialist can help you get the most out of exercise. Tell your therapist what classes you're taking, put them in touch with your instructors and invite them to watch a session.
MJFF: Any other thoughts?  
BF: Exercise specialists have a huge role on the Parkinson's care team. There is a network of people, in health care and the community, who can help people with PD get long-term benefits from exercise. One of my biggest fears is that people go to a class in the community and don't find additional health care resources. They think, "I'm doing exercise; this is all I need." But it isn't all you need. You don't just need to be fit, you also need to be functional, to be able to participate in life. The health care team, which includes a physical therapist, doctor and other providers, can help optimize medications and other treatments so you can get the most benefit from exercise and life.