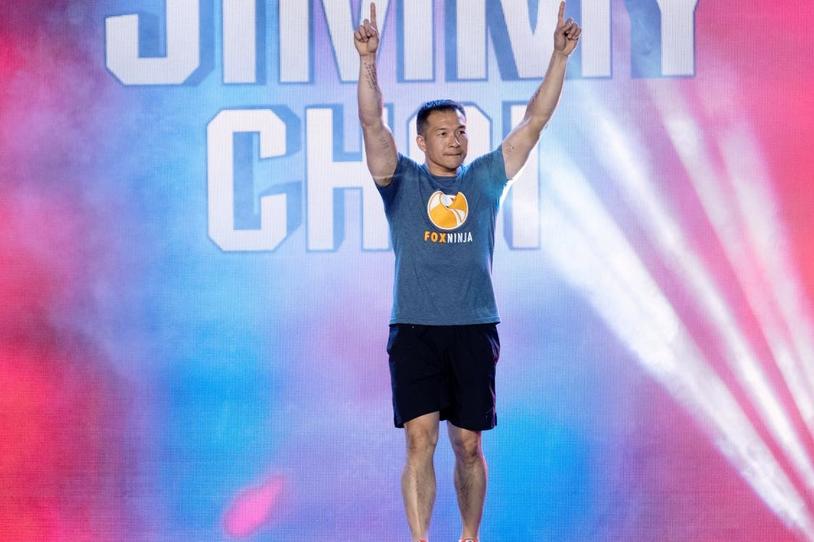 Three years ago, Team Fox athlete and Patient Council member Jimmy Choi brought his talents, spirit and determination to American Ninja Warrior, NBC's obstacle-course competition. Less than a year later, he returned to the famed obstacle course competition for another chance to hit the buzzer. Last fall, he was featured in Runner's World for his epic Chicago Marathon run in which he created his own "burpee challenge" — at each mile marker he crossed on the course, he did the same number of burpees.
It's no surprise that Jimmy has his sights set on a new challenge in 2020 that aims to raise awareness and funds for Parkinson's research. On August 8, Jimmy will attempt to break the world record for the most chest-to-ground, hand-release burpees in one minute while also raising $20,000 for The Michael J. Fox Foundation.
Why burpees? "As a person living with Parkinson's, I fall," explains Jimmy. "A few years back I started to do burpees because I looked at that movement as a way to practice a controlled fall and build strength to get back up." The number of burpees to beat is 28. (Watch a video of Jimmy demonstrating an acceptable chest-to-ground, hand-release burpee, and the pace he must hold to break the record.)
How can you support Jimmy? Follow his journey on social media and if you're up for a challenge, try a burpee or two and post a video, tagging @jcfoxninja along with the hashtags #OutBurpeePD and #GoTeamFox. And on August 8, be sure to tune in to Facebook Live to cheer him on as he attempts to break the world record. Stay tuned for more information and a link to join.
You can find more coverage of Jimmy on our website, including a short documentary, "Changing Course: Jimmy Choi's Story."