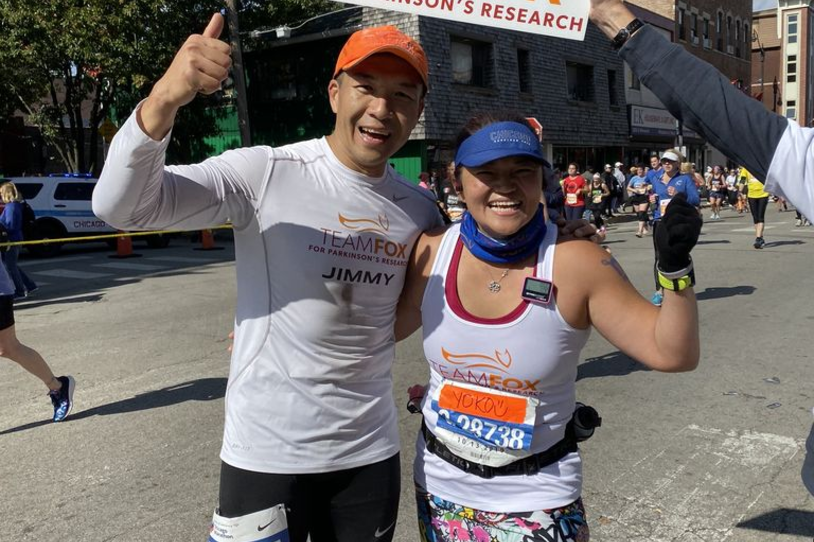 Well, this is ridiculous: At the Chicago Marathon this weekend, veteran Team Fox marathoner (and "American Ninja Warrior" crowd favorite) Jimmy Choi not only completed his 26.2 in 5:56:03, he added a good old-fashioned "Burpee Challenge" into the mix. As reported in disbelief by Runner's World:
"For each mile marker on the course, he did that same number of burpees—from one on the first mile to 10 on the 10th, all the way up to 26 on the 26th mile—adding another hard effort to the already grueling marathon distance."
All in a day's work for this phenomenally inspiring Patient Council member, diagnosed with PD in 2003 at age 27. Check out more coverage of Jimmy on our website and if you haven't already, be sure to check out our documentary short "Changing Course: Jimmy Choi's Story" on YouTube!