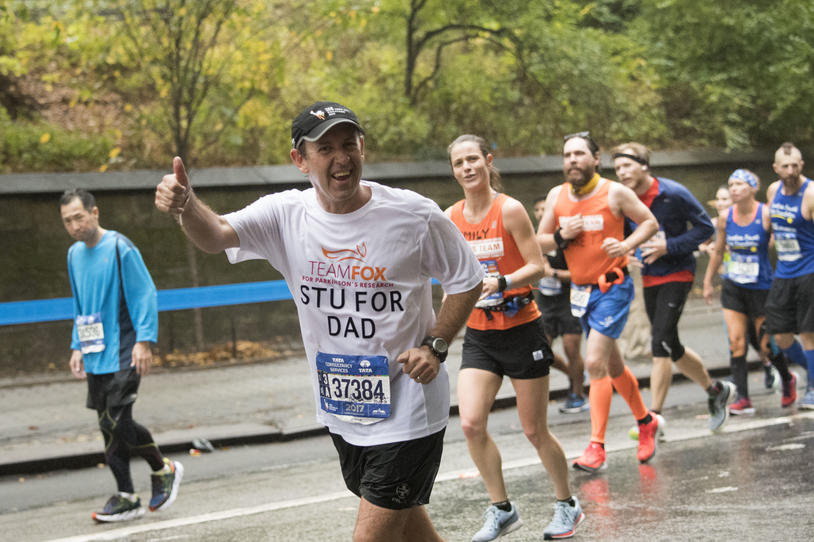 The iconic TCS New York City Marathon has been a hallmark of Team Fox — the grassroots fundraising arm of The Michael J. Fox Foundation (MJFF) — since 2006.
On the eve of the official TCS New York City Marathon drawing, Team Fox is here to remind you that we've got a bib with your name on it! Whether you're waiting to see how the lottery unfolds, or you're curious about what Team Fox has to offer, you've come to the right place. To date, over 1,500 Team Fox athletes have joined our New York City Marathon team and collectively raised over $11 million for MJFF. 
Not only is 2020 the 15th year Team Fox has been a charity partner of the iconic race, but this November, the TCS New York City Marathon celebrates its 50th anniversary. In honor of this milestone year, MJFF is gathering the largest, loudest and highest fundraising team of all time.
Here, we've rounded up some highlights from past New York City Marathon teams to inspire you to toe the line with Team Fox this fall.
There is limitless inspiration within this community and we've only scratched the surface.
Are you ready to lace up and make history with Team Fox in 2020? Sign up today.