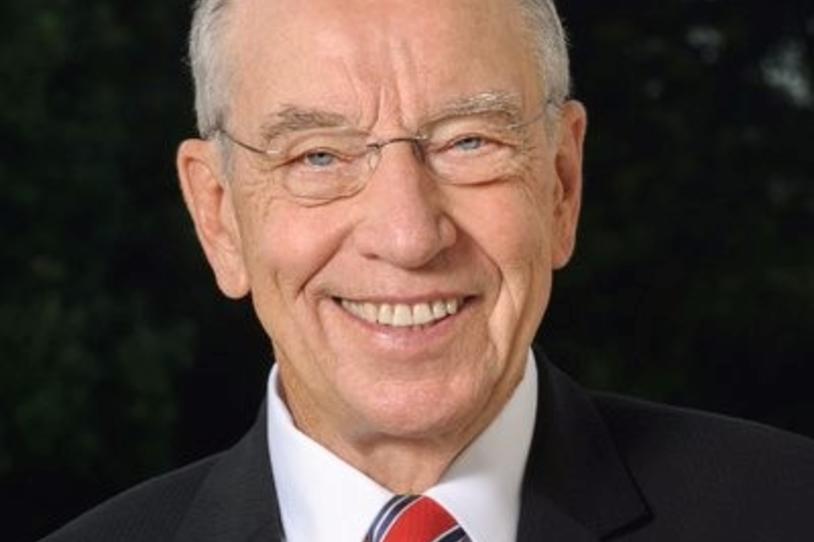 The Michael J. Fox Foundation for Parkinson's Research works closely with members of Congress and their staff to educate them on federal funding and policy issues that matter to our community and ensure people with Parkinson's have access to the medications they need.
In November, the Foundation communicated with Senators Chuck Grassley (R-IA) and Ron Wyden (D-OR) about an issue that's very important to our community — ensuring there is an out-of-pocket spending cap on medications for the 90 percent of people with Parkinson's who receive Medicare benefits.
Senator Grassley took this issue to heart and spoke about this issue on the Senate floor.
Here is what he said:
"From The Michael J. Fox Foundation for Parkinson's Research, their letter endorsed our bipartisan Prescription Drug Pricing Reduction Act trying to respond to what we're hearing from our constituents about the public outrage over the big increases in prescription drugs. Now it happens with Parkinson's disease. About one million Americans have it and it seems like up to now there's no way to stop it or cure it.

"But, thanks to modern medicine, the symptoms can be treated to help patients live a much better life. Ninety percent of all individuals diagnosed with Parkinson's disease are on Medicare. Our bill, the bill to reduce prescription drug prices, would help these seniors afford their medicine with a cap. On out-of-pocket expenses, in other words, they would know at the beginning of the year, they only had to spend X number of dollars on drugs.

"No more. Of course, this brings me to what Congress should be doing. Congress needs to act not only for those with Parkinson's disease, but for all Americans who need our help."  -- Senator Chuck Grassley (R-IA); December 18, 2019
This is very important recognition of our efforts on this issue, and it is a testament to all the advocates who met with their senators and representative while in Washington, D.C. for the Parkinson's Policy Forum to talk about this issue, and to all the advocates who called or emailed their members of Congress about the need for this spending cap.
With the combined effort of our advocates and our public policy team in Washington, D.C., we are honored that Senator Grassley and his colleagues are paying attention to this important issue.