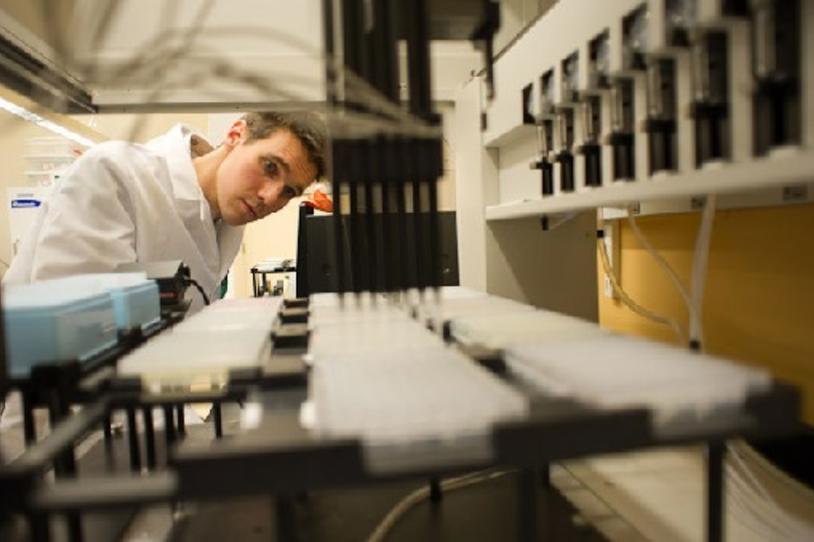 UPDATE (June 30, 2017) - Yesterday Acorda Therapeutics announced it has filed a New Drug Application with the U.S. Food and Drug Administration (FDA) for CVT-301 (levodopa inhalation powder), now called INBRIJA. The FDA will respond this fall on if they accept the application for review. Read more on the FDA drug review process.
In March, Acorda released positive results from long-term safety testing of CVT-301 as a treatment for "off" episodes in people with Parkinson's disease (PD). Results of people with PD who took the drug and a control group showed no differences in pulmonary function, an outcome consistent with previously reported data from Phase IIb and Phase III clinical trials.    
---
Today, Acorda Therapeutics announced positive results from the Phase III trial of CVT-301, an inhalable form of levodopa. MJFF funded earlier work on this drug by biotech Civitas before the company was acquired by Acorda.
The new formulation of levodopa is being studied as a treatment for "off" periods -- times when Parkinson's symptoms are not controlled -- in people with Parkinson's who are taking oral carbidopa/levodopa. In the Phase III trial, people with Parkinson's who experienced "off" time had greater improvement in their motor symptoms when they were treated with the study drug compared to those who took the placebo. The trial also demonstrated the drug was safe.
"Off" times, especially when sudden and unexpected, can significantly impact a person's quality of life. Todd Sherer, PhD, CEO of MJFF says, "This potential new treatment for the management of re-emergent symptoms will address an unmet need for many patients and families."
CVT-301 will now complete long-term safety testing in two other ongoing studies. Based on that information, Acorda plans to submit a New Drug Application (NDA) to the Food and Drug Administration (FDA) later this year.
Listen to a podcast about "off" time.