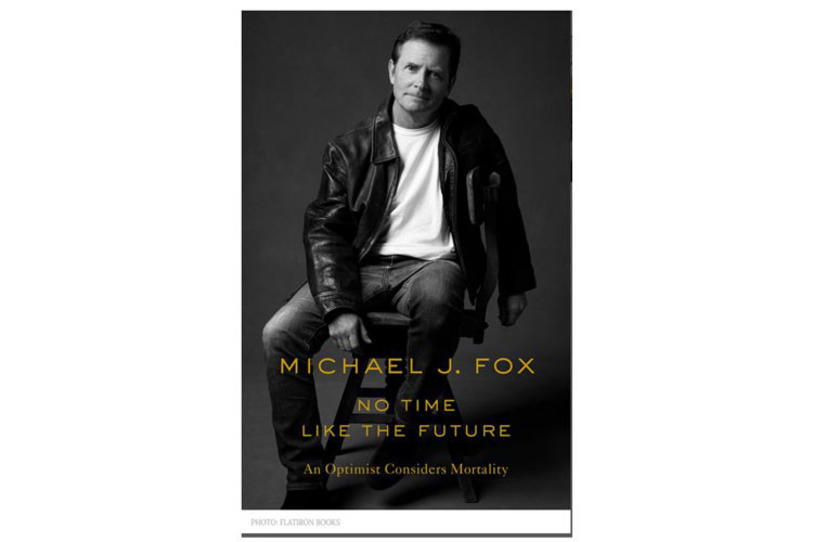 Wake the kids, alert the neighbors — our intrepid founder is busy writing his fourth book, due out November 17 from Flatiron Books. Over at People.com, Sam Gilette got the scoop on what readers can expect:
"What's exciting for me is that this new book is less memoir and more perspective — I consider questions I believe we all have about our lives," Fox, 58, tells PEOPLE in an exclusive statement. "Who am I? Where am I?  Where am I going? I don't want to give anything away, but I think I've figured it out."
No surprise to us that Michael is taking on the big questions. He's never been one to shy away from a challenge.
"Only Michael J. Fox could write about such difficult subjects with such warmth, wisdom and humor," [Michael's publisher] said in a statement. "We're so proud to publish this book, a book that will add meaning to the lives of everyone who reads it."
The Foundation and our worldwide community of supporters are inspired by Michael every day, so it's always a big deal when he shares new insights, stories and good advice. "With Mr. Fox's trademark sense of humor," according to the publisher's description, the new book will include "his observations about illness and health, aging, the strength of family and friends, and how our perceptions about time affect the way we approach mortality."
And right in time to generate conversation around the Thanksgiving table! We can't wait for the world to see his latest take on what matters most.