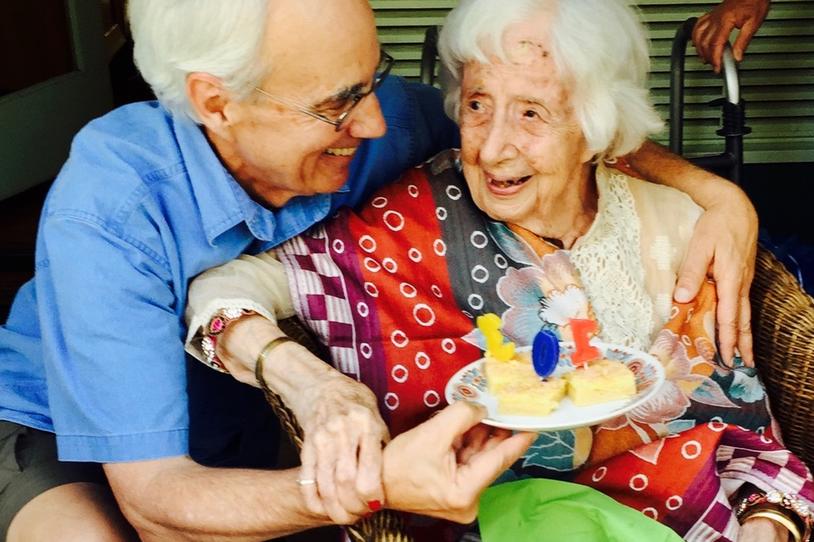 Editor's Note: Dave Iverson is a founding member of The Michael J. Fox Foundation's Patient Council and the author of "Winter Stars: An Elderly Mother, an Aging Son and Life's Final Journey." Join Dave and MJFF's vice president of philanthropy Veronique Enos Kaefer for a conversation about caregiving and Dave's new book on April 4 at 1 p.m. ET. Register here.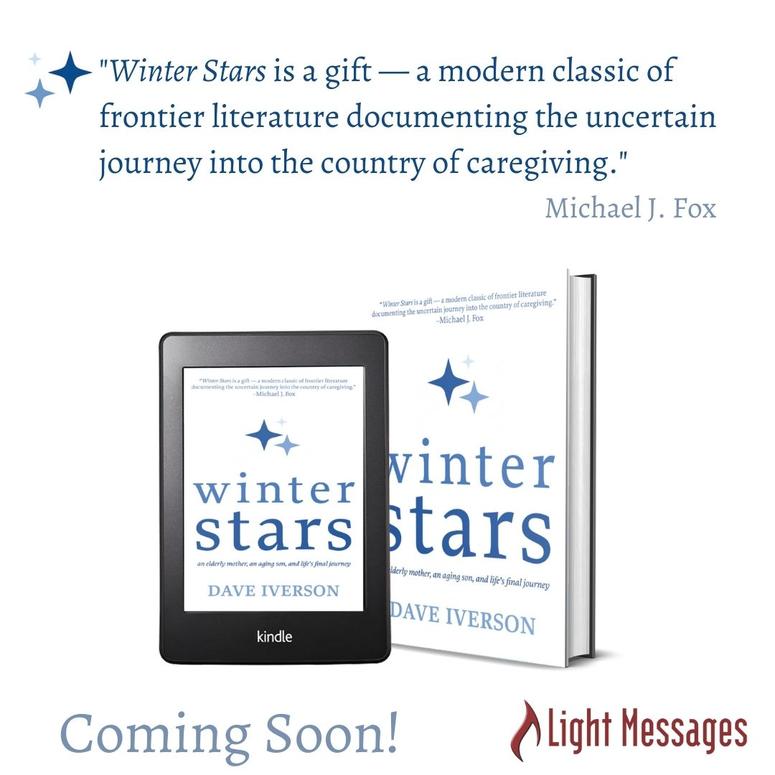 It was usually around 1 a.m. that the bell would ring, telling me that my elderly mom was headed for the bathroom. And because it wasn't safe for her to go alone, that meant I was on my way there, too.
I'd moved in with my 95-year-old mom in 2007, when she could no longer live alone. I was a 59-year-old broadcast journalist at the time, hosting a radio program on San Francisco's NPR station and beginning work on a new film for the PBS "Frontline" series. My life was full, but flexible. It just made sense, I thought, to move in and help.
But, of course, there was so much I didn't know. I didn't know how exhausted I'd become or how angry I would get. I didn't know the Parkinson's disease I'd recently been diagnosed with would prove less challenging than being a caregiver. And I sure didn't know that my mom would live for another ten years after I moved in before passing away at the age of 105.
It's often said that no one is fully prepared to become a parent, but I think only a tiny few are prepared to care for a parent.
And yet the choice I made is one millions more will soon confront.
Most people who want to care for an aging parent or spouse at home aren't as lucky as I was.
My parents had purchased a home in Menlo Park, California in 1950 for $15,000. Sixty years later, it was worth just a tad more. That meant I could borrow against the house to hire skilled caregivers while I was at work; I just had to cover nights and weekends. Plus, I could pay them what they were worth.
When I was caring for my mom, I was accompanied by remarkable women, all immigrant Americans, whose constancy, skill and gentle care reminded me of the tender miracle a simple touch can provide. My care partners brought to America a deep cultural understanding that caring for the old is part of life's bargain. And they made it possible for my mom and me to complete life's final journey with more grace than we ever could have on our own.
Late one night, as we approached our final Christmas together, my mom turned her face to me and said, "I feel lucky."
And then she said it again: "I feel lucky."
I asked her if she could tell me why. There was a long pause, and then she looked at me with eyes as bright as winter stars and said, "Because there is love all around."
Editor's Note: Find resources to support care partners and loved ones on our website:
The Michael J. Fox Foundation for Parkinson's Research advocates for federal policy that supports family caregivers, and submitted official testimony for the Senate hearing "An Economy That Cares: The Importance of Home-Based Services". Additionally, the Foundation works in coalition with organizations like AARP and the Alliance for Aging Research on issues important to people living with Parkinson's disease and the family members who care for them.