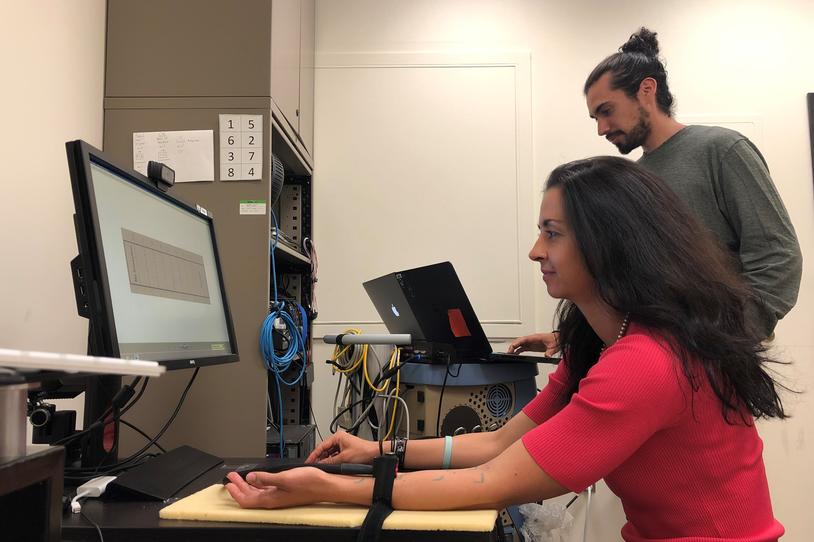 I take the escalator up from DC's Metro train station and turn to the left. One of the most prestigious institutions in the United States stands before me; the grandeur of the entrance is matched by the importance of the place. I've arrived at the National Institutes of Health (NIH) in Bethesda, Maryland to participate in a clinical study. I'm 50 percent nervous, 50 percent excited, but 100 percent sure this is the right thing to do.
Let's back up a bit.
As a senior associate director of public policy at The Michael J. Fox Foundation, I work to ensure the federally funded institutions Americans rely on for research and health care are properly supported. Part of ensuring a robust medical research system is making sure there are enough healthy and specialized volunteers for clinical trials.
Clinical trials are studies performed on people, with the goal of measuring and evaluating a medical, surgical, or behavioral intervention. Clinical trials are how researchers find out if a new treatment is safe and effective. Trials must be given the green light by the U.S. Food and Drug Administration (FDA) to be conducted on willing participants.
Here at MJFF, we talk a lot about clinical trials and their importance in finding a cure for Parkinson's disease. After years of promoting the importance of these kinds of studies and talking about them with members of Congress and their staff, I decided I shouldn't ask people to do something that I wasn't willing to do. So, I checked out NIH's clinical trials website to see what opportunities were available.
Because I don't have a disease or condition, I went to NIH's Healthy Volunteer website. I took a few minutes to browse the list of open studies and called the phone number listed on the website (1-800-411-1222). The patient services representative took my name, email address, and some simple demographic information and said I'd hear back from someone at NIH within a few weeks.
A few weeks later, I was contacted by a research assistant at one of NIH's pain labs. They asked if I was willing to have heated pads put on my arm. This research will be able to help inform research as it relates to the current opioid crisis in America. The lab assistants were extremely helpful and forthcoming about everything I needed to know and answered all my questions. I decided I could easily tolerate the slight discomfort of the study and was willing to participate.
After a few scheduling calls, I arrived at NIH for intake, which was another easy process. I filled out a few questionnaires, and the testing began. The researcher placed mildly heated pads on my arm and asked me to rate the pain on a scale of 0-10. Nothing was ever done outside my comfort zone and I could stop at any time.
A few hours later, the research team finished, and I was on my way back to the office, happy to have participated in something that might one day help someone else. It felt good, and all I had to give up was a few hours of my time and have a bit of heat on my arm.
Ever since then, I've been telling friends and colleagues about my experience, and how I had contributed to basic knowledge about how the human body and brain works. Anyone, whether you're a person with Parkinson's, caregiver, family member, or interested friend can participate in clinical trials. I'm ready for my next study as soon as they need me, and I hope you will consider it, too!
Interested in learning more? You can find current clinical trials for Parkinson's on Fox Trial Finder.
We also have information about what to expect as a participant in clinical research on our website.