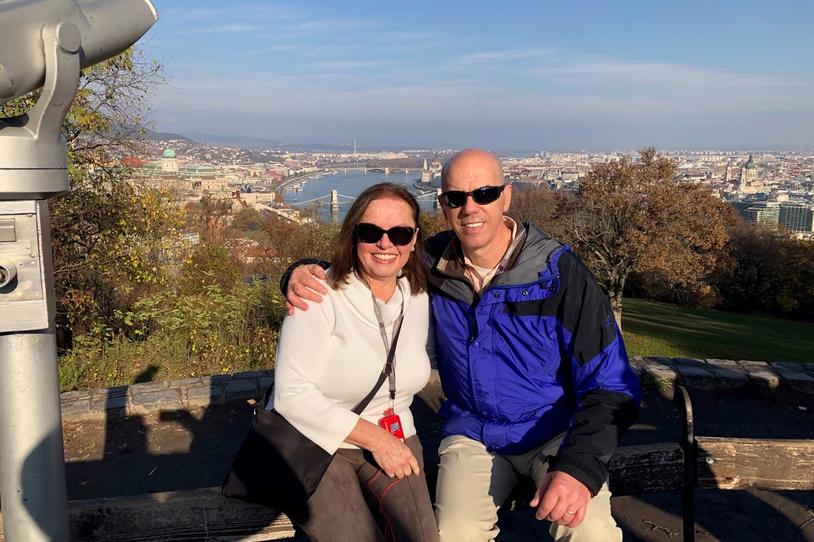 "If something good comes out of this that benefits me, fine. But if it benefits people in the future, that's even better," says Phil Alongi, 67, who lives in New Jersey with his wife, Rosann. After a four-year journey with a wide range of doctors, he was diagnosed with Parkinson's disease (PD) in 2019.
Fast forward one year later and Phil is participating in a global Parkinson's research study — the Parkinson's Progression Markers Initiative (PPMI).
Participating in research at the earliest stages of Parkinson's is critical to helping scientists get a clearer picture of the disease process and could lead to new ways to measure and treat PD, or even slow or stop disease progression.
"It's never too early to make a difference," says Phil. "The sooner I learned, the more I learned, the faster I learned — and the faster researchers can actually find a cure or a reason this happened, or why certain people have PD and others don't."
Sponsored by The Michael J. Fox Foundation, PPMI was launched in 2010 to deepen knowledge of Parkinson's and to better understand its onset and progression to speed the development of new treatments. Last year, PPMI began welcoming more volunteers into a new study phase with a goal of enrolling 4,000.
Phil was the first new participant to raise his hand to join the next phase of PPMI at the Institute for Neurodegenerative Disorders study site in New Haven, Connecticut.
So far, Phil's participation in PPMI has included blood work, cognitive tests, an MRI and a DaTscan, an imaging scan which measures dopamine — a chemical that coordinates movement — in the brain. He even accelerated his participation to the next level and agreed to be part of an add-on imaging study within PPMI. Data from PPMI suggests that a newer-technology imaging scan, called a VMAT tracer, may be more sensitive at detecting changes seen in PD. Phil was the first participant to undergo this type of scan at this study site.
Phil retired from NBC in 2009 after a prestigious career in news media. "As a journalist I'm always inquisitive about learning about things," says Phil. "PPMI is an opportunity to be aware of my situation and to be involved with people in the field that know the latest information."
PPMI has a special need for people diagnosed with Parkinson's in the past two years and first-degree family members (parent, child, sibling) of people with PD. PPMI will pay for travel for people who qualify for a clinic visit. See which sites are recruiting now.
To learn more about the study, visit michaeljfox.org/ppmi.
And hear from Phil and other panelists on our Third Thursdays Webinar, New to Parkinson's? Steps to Take Today. Panelists discuss practical tips for navigating a new Parkinson's diagnosis. You also can hear from Phil in our Parkinson's Podcast, Recently Diagnosed with Parkinson's? Why Your Participation in Research Could Speed a Cure.