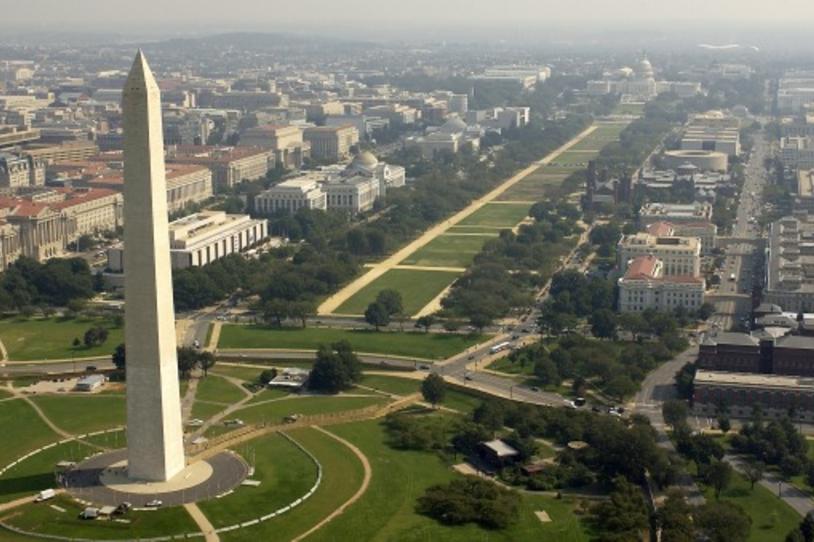 The Michael J. Fox Foundation (MJFF) supports increased access to cannabis for medical research. Congress has begun to recognize this need, and there are several bills in the U.S. House and Senate designed to remove barriers that impede safe and legal access to cannabis by medical researchers. The MJFF public policy team is tracking these bills and working to educate members of Congress and their staff on their importance to the Parkinson's community.
Right now, more research is needed to better understand if cannabis (including marijuana and CBD products) could treat Parkinson's disease. Restrictions, including marijuana's status as a Schedule I controlled substance, have blocked robust research into its potential therapeutic benefits for Parkinson's. Removing these barriers to research will allow scientists to determine if medical cannabis may safely and effectively help people manage the symptoms of Parkinson's.
Earlier this year, MJFF staff members Andrew Koemeter-Cox, PhD, and Ted Thompson attended the Medical Marijuana in Parkinson's Disease Conference in Denver. The consensus was that much more research is needed to understand the potential benefits and uses of medical cannabis. While patients report that various kinds of medical cannabis help with their symptoms, there is very little research evidence available to support this.
Andrew Koemeter-Cox, MJFF's associate director of research programs, explains: "Current policies hinder comprehensive medical research on cannabis, making it difficult to generate the evidence needed for clear recommendations. This is especially problematic when some products may be unsafe for human use and have the potential for adverse interactions with other medications."
"Removing barriers for research on medical cannabis is one way in which Congress can help scientists determine what the benefits of medical cannabis might be for Parkinson's disease," said Thompson, senior vice president of public policy. "Our role on the public policy team is to work with Congress and the administration to ensure there is access and funding for research and care initiatives that can benefit people living with Parkinson's and, right now, that includes access to medical cannabis for research purposes."

The U.S. Drug Enforcement Administration (DEA) announced in August that they will begin reviewing applications for more manufacturers of medical-grade cannabis. This is a positive development, and we are hopeful that it will create momentum on legislative and other regulatory fronts for improved access for research purposes.
Current Congressional Activity on Cannabis
Several bills on medical cannabis for research purposes are supported by MJFF:

H.R. 601: The Medical Cannabis Research Act of 2019. We support this bill's call for the elimination of barriers to conduct more research.
H.R. 712 / S. 179: VA Medical Cannabis Research Act of 2019. Specifically, we support the call for more research to be conducted to ease the burden of VA-covered veterans with pain.
H.R. 4322 / S. 2400: Expanding Cannabis Research and Information Act. This bill reclassifies cannabis from a Schedule I to a Schedule III controlled substance and calls for more cannabis-growing sites for research. MJFF worked with the Parkinson's Foundation to submit letters of support for this bill.  You can read our comments here.
Regulatory Activity on Cannabis
In addition to policy work on the legislative front, MJFF submitted comments on three U.S. Food and Drug Administration (FDA) requests related to medical cannabis in 2018 and 2019:
In 2018, the FDA requested comments regarding abuse, medical usefulness, and impact of scheduling changes of drug substances including cannabis. You can read our comments here.
In 2019, FDA requested comments on the World Health Organization's recommendations for drug rescheduling. You can read our comments here.
Also in 2019, the FDA requested comments about the data on health and safety, manufacturing, product quality, marketing, labeling, and sales relating to products containing cannabis or derived from it. We submitted comments in partnership with the Parkinson's Foundation, and you can read them here.
Additional Information
On October 17, MJFF's Third Thursday webinar will welcome a panel of patients, researchers and doctors discussing Medical Marijuana and Other Alternative Therapies. You can register to participate live or watch on demand after the live event.
MJFF's movement disorder specialist Dr. Rachel Dolhun also discusses this topic in her recent video: Ask the MD: Medical Marijuana and Parkinson's Disease.