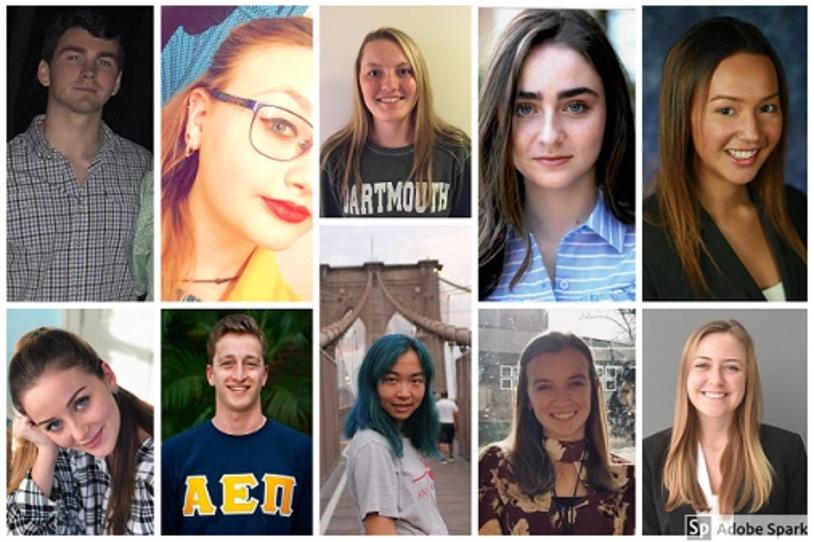 Meet The Michael J. Fox Foundation's 2018 summer interns! This group of 10 bright and energetic interns ranges from rising high school seniors to experienced college students. During the summer, you might find them prepping for signature community events (such as our Fox Trot 5Ks and Tour de Fox series), assisting with marketing and research analytics, or helping to amplify our message on our mission to cure Parkinson's disease.
Beyond their support in the office, many interns choose to get involved in the work of The Michael J. Fox Foundation (MJFF) in other ways. This year -- led by the fantastic fundraising skills of the Team Fox interns -- the group formed "Team Interns" for this year's New York City Fox Trot 5K. Together, they raised over $15,000 (and counting)!
Here, the 2018 MJFF interns share more about their work this summer:
What is one of your greatest accomplishments as an MJFF intern?
Charlotte: I helped identify grants that [MJFF] team members have legitimized as strong contenders.
Erica: I didn't know much about the disease, but reading hundreds of research papers, I learned a ton; being able to apply it feels rewarding.
Jack: The change in my understanding of Parkinson's disease and the Parkinson's community. 
Jo: I researched opportunities for researchers to engage with the FDA and EMA, and learned about the roles government agencies play in advancing therapies.
Lily: I worked on a Pinterest campaign project and was excited to present it to the Marketing department at the end of the summer.
What knowledge have you gained during your internship at MJFF?
Allie: As a biology student, I understood the role of clinical trials in the scientific process but this summer I learned just how meaningful trial participation is for many patients.
Ashley: I have learned that I value being able to make a difference and I want to continue working somewhere in the future with a similar mission!
Emi: Always go the extra mile. I added information to my data analytics presentation that I was unsure would be important but it ended up being the most important.
Kyle: How to fundraise more efficiently and make the most of every potential donor.
Madeleine: I've learned that your first approach at something might not always be successful. It is important to step back and evaluate all the other possibilities.

Interested in an internship at the Foundation? MJFF is always looking for smart and determined individuals to work with us. Resumes can be submitted throughout the year. To view current openings and to apply, visit our Careers page.