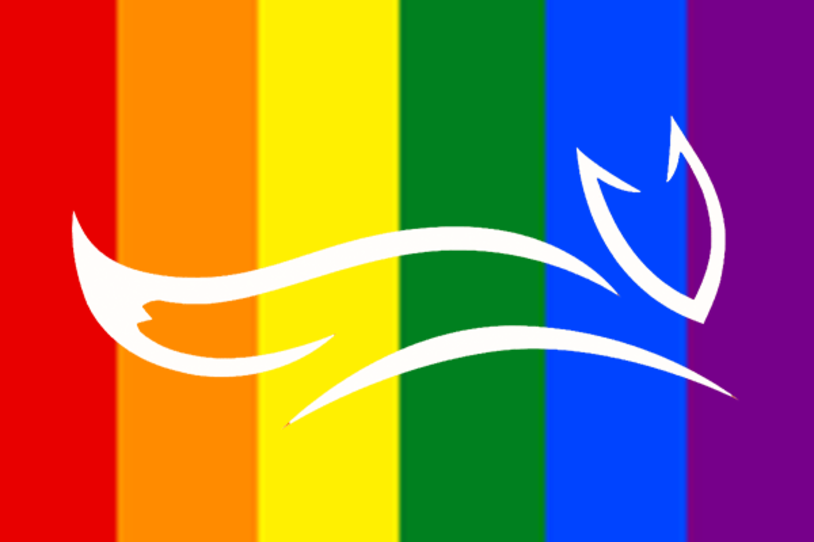 Parkinson's disease doesn't discriminate by race, gender, age or sexual orientation. At The Michael J. Fox Foundation (MJFF), we often say, "when you've met one person with Parkinson's, you've met one person with Parkinson's." This adage applies to disease onset, progression, symptoms but also to the diversity of the 6 million individuals worldwide who live with the disease.
Today, in recognition of the 50th anniversary of the police raid at Stonewall Inn — a pivotal moment in the modern gay rights movement — MJFF honors the LGBTQ+ community and experience by unveiling a special logo. And with the New York Pride March just around the corner, we're sharing stories from LGBTQ+ community members with Parkinson's:
John L. Lipp, a Parkinson's advocate, writer and nonprofit executive discusses his experiences in a recent MJFF guest blog, "Just Another Lucky Man":
"Sometimes at Parkinson's events, I am introduced as a 'patient' and Peter is introduced as my 'caregiver.' I'd like to eradicate that language once and for all. Words matter in how we describe and see ourselves, and they evolve and adapt with us over time. I don't see myself as a 'patient,' but as a person living with Parkinson's; active, independent and equal. I don't see Peter as my 'caregiver,' but as my husband; active, independent and equal."
Carol Whitlatch, a Fox Insight trial participant and research scientist at Cleveland's Benjamin Rose Institute on Aging, talks about why she decided to come out of "the Parkinson's closet":
"Together we will beat this disease more quickly than if we work separately. And I want to be part of that."
Jim McNasby, counsel for MJFF, recently documented his journey undergoing deep brain stimulation and his time spent volunteering with Parkinson's organizations:
"If you don't have a plan or something that you want to do, then your ability to do it decreases. I like my work and find great gratification volunteering. I also want to be in the best possible health for my family."
Throughout Pride Month and beyond, MJFF celebrates the experiences of our diverse community of patients, families, and researchers. Interested in more stories? Browse our "Real Talk from Patients" page with more from members of the MJFF community.