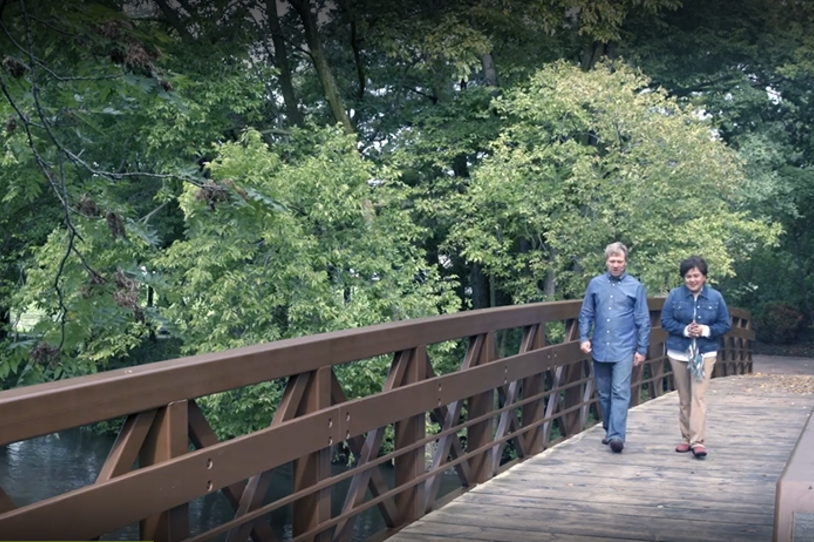 The following story appeared in our Spring/Summer 2021 edition of The Fox Focus on Parkinson's newsletter. For this story and more, download the full edition. 
This past year, the absence of in-person meet-ups and gatherings underscored the power of human interactions in reducing stress and feeling our best. In fact, studies show that people who have wider social connections live happier and more fulfilled lives. Meeting others who share similar circumstances is also crucial for building a support system that can help people living with Parkinson's disease manage day-today realities, overcome challenges and take control of their disease.
But finding others living with Parkinson's and building new relationships can be daunting.            
Making Meaningful Connections
To help meet this need — especially with the increased urgency amidst the pandemic — MJFF launched the beta version of the Parkinson's Buddy Network in December 2020. The online platform is designed for people with PD, their loved ones and caregivers to connect with others based on shared interests, backgrounds and experiences with the disease. Users can search for people in their area, exchange private messages, post to discussion boards, and join groups focusing on specific topics.
The Buddy Network groups provide a place to exchange information around a certain topic or experience. There are groups for young-onset Parkinson's, caregivers and care partners, diet and exercise, newly diagnosed and more. In May, the platform officially opened its virtual doors to even more individuals.
"With the Buddy Network, you don't have to be terribly public," says Ned Neuhaus, who has PD and joined the beta version of the Buddy Network last year. "You put your profile out there and say, 'I'm willing to meet other people in my situation.' And somebody is going to reply, 'Hey, I'm amazingly just like you'," he explains.
Ned has been chatting with someone about deep brain stimulation (DBS). "We were comparing notes and talking through how to approach the big decision we're both trying to make," he says.
Sharing Your Parkinson's Journey
For Kathy Holden, a member of MJFF's Patient Council who was diagnosed with PD a decade ago, the Buddy Network allows her to share knowledge with others who are newer to the disease. Through open discussion and one-on-one conversation, the Buddy Network "puts you right in the mix of people who want to help or need help," says Kathy. "These types of connections are a lifeline for many, and this is an amazing tool for those who are newly diagnosed and beyond."
Besides the Buddy Network, the Foundation offers many paths to interact with the Parkinson's community, encompassing different interests and comfort levels. This includes participating in research, advocating for Parkinson's-related policies, fundraising and learning about the latest advances. While each of these activities on their own is gratifying, they can also lead to new contacts and a broader support system.
To learn more and start building your own support system, visit parkinsonsbuddynetwork.michaeljfox.org.