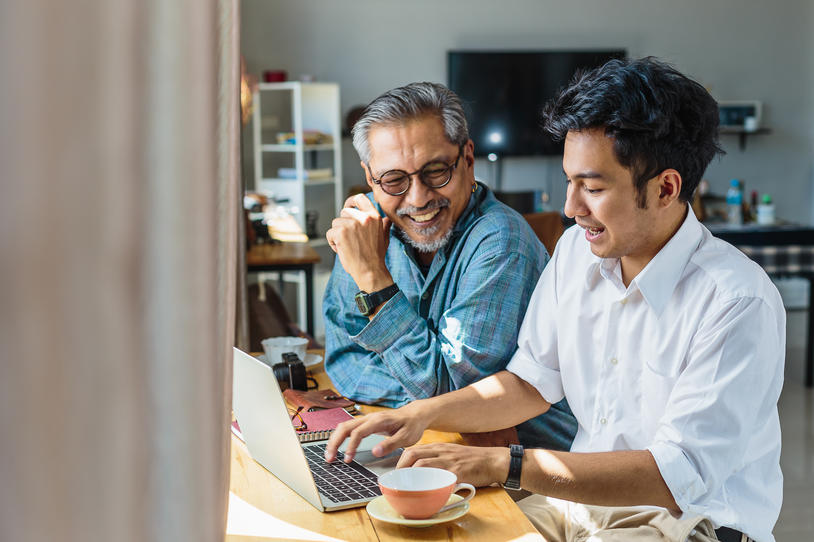 For some, the concept of research might be new or even intimidating. But many are pleased to learn that there are many ways to participate in research, whether you have Parkinson's disease (PD) or not. Some studies measure health or collect information while clinical trials test a therapy or intervention to see if it works and is safe. Still some studies are conducted from the comfort of your home.
In this research roundup blog, we share some of the many studies in need of volunteers.
 
Landmark Study to Stop Parkinson's: The Michael J. Fox Foundation's (MJFF) Parkinson's Progression Markers Initiative (PPMI) is on a mission to stop Parkinson's disease. The study is recruiting people diagnosed with Parkinson's in the past two years and not yet taking PD medication. Enrolling people early in their disease course allows volunteers to contribute valuable data over time to help plot disease biology and experience, from the earliest signs of Parkinson's through its later stages. This information is invaluable for researchers working toward cures. If you're in the U.S. or Canada, call 877-525-PPMI or email joinppmi@michaeljfox.org to learn more and get started today. If you're outside the U.S. or Canada, reach out to a site near you to learn more.

The online part of PPMI is open to anyone over age 18 in the United States. Join the study that could change everything.

Want to learn more about participating in research? Read more on our website or watch a webinar.