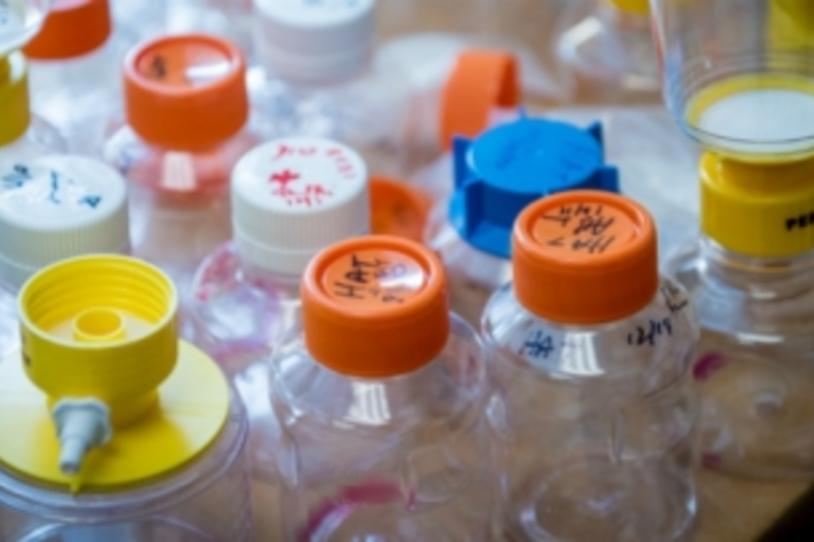 Research is a slow and steady process, which is why progress can seem gradual. Trials go through detailed procedures to get approval, recruit participants and begin. Recently, several Parkinson's disease (PD) trials took one of these steps to move a new therapy forward in the drug development pipeline.
NILO-PD: Completed recruitment of Phase II nilotinib trial for Parkinson's progression
NILO-PD is a Phase II, randomized, placebo-controlled clinical trial evaluating safety and tolerability of nilotinib in 76 people who have had PD for at least five years. The study, funded by The Michael J. Fox Foundation (MJFF), recently completed recruitment — a major milestone, because research often is hindered by the inability to recruit enough volunteers.
Nilotinib is a U.S. Food and Drug Administration (FDA)-approved treatment for certain cancers. Previous pre-clinical research and a small, open-label Phase I trial found that it also may benefit people with Parkinson's. In NILO-PD, two-thirds of the volunteers take nilotinib and the others take placebo (an inactive pill that looks like nilotinib) for six months. We expect to see results in late 2019.
Voyager: Treated first participant in Phase II gene therapy trial for movement symptoms
Gene therapy aims to give brain cells the "machinery" to make dopamine, the brain chemical that decreases in Parkinson's. As disease progresses, fewer brain cells are able to make dopamine and movement symptoms (tremor, stiffness and slowness) often increase. Through a one-time surgical procedure, Voyager's therapy inserts a gene into the brain that coverts levodopa (the most commonly prescribed PD drug) to dopamine. Earlier studies determined the optimal dose and found the therapy was safe and tolerable and decreased movement symptoms.
Voyager now is testing the gene therapy in a Phase II, randomized, placebo-controlled clinical trial. Researchers recently treated the first study volunteer and are recruiting additional volunteers who have had PD for at least four years, are not responding adequately to oral medications and have at least three hours per day of "off" time (when symptoms return because medications are not working optimally).
Learn more about gene therapy and PD.
Alkahest: Dosed first volunteer in Phase II plasma therapy trial for Parkinson's cognitive problems
Biotechnology company Alkahest, Inc. recently began an MJFF-supported Phase II, randomized, placebo-controlled trial of a new therapy to treat memory and thinking (cognitive) changes in PD, including mild cognitive impairment and dementia. Therapies for cognitive problems in Parkinson's are a significant unmet need. Alkahest's treatment is an IV infusion of plasma — part of the blood that contains proteins, antibodies and other factors critical for daily life. In pre-clinical models, Alkahest's novel plasma therapy enhanced brain cell growth and improved memory.
The trial recently treated its first volunteer and is seeking more volunteers who have Parkinson's with cognitive changes to test this novel treatment.
Read more about the plasma-based therapy.
This is just a handful of the many advances the Parkinson's research community made this past year. Read more in MJFF's 2018 in Review, 2019 in Focus. To match with these and other recruiting Parkinson's trials, register for Fox Trial Finder.