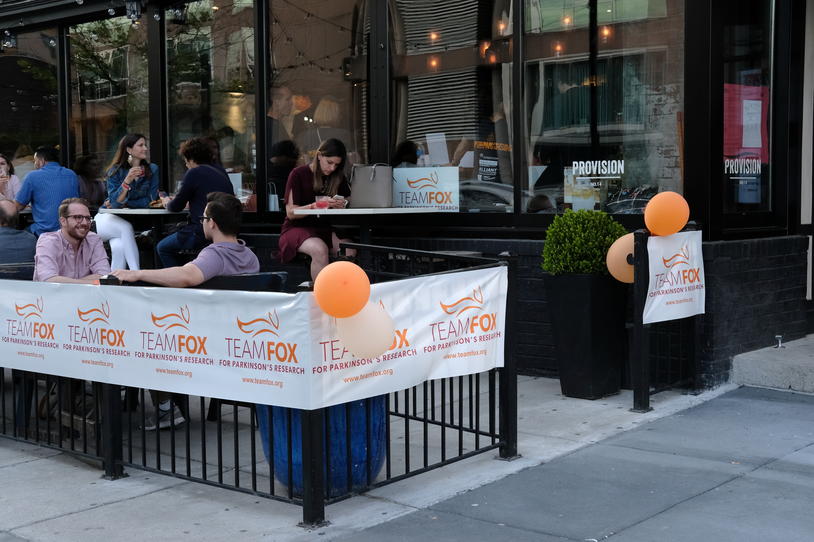 Looking forward to hosting an in-person Team Fox event again? In addition to following local restrictions and guidance around public gatherings, we put together some tips and reminders to help you get back into the Foxy spirit safely. Whether you throw a glitzy gala, a competitive golf tournament, or friendly fun run, there are simple steps you can take to help you and your guests feel prepared and comfortable. 
Before the event begins, set yourself up for success by making registration as easy and contact-free as possible. 
 
If registration for your event requires picking up materials, choose a local parking lot and organize a drive-through registration pick-up. 
Consider constructing an RSVP system that allows guests the option to choose an arrival time. Or stagger the start times yourself! 
If your event involves groups such as tables or teams, use the pod system. Attendees can commit to their 'pod' in advance upon registering. 
During the event, ensure you've created a safe space for participants and are limiting unnecessary contact. 
 
Not sure if you should go for a hug or chat from afar? Introduce the color system! Encourage the use of colored wrist bands with the codes below: 

Green = "I feel comfortable being approached." 
Yellow = "I feel comfortable being approached but only at a distance." 
Red = "I would prefer to not be approached altogether." 

Events and gatherings with food can present additional challenges. To help, try transitioning the meal portion of your event to a boxed or preset option. 
Bonus tip: Create a designated "sanitation station" with hand-washing tools, bottles of sanitizer, face masks, and disinfectant wipes to make guests feel extra comfortable! 
The 18 months have required creativity to shift the ways we come together to find (and fund!) a cure for Parkinson's disease. As we navigate this new world of events together, feel free to let us know any advice you pick up along the way!