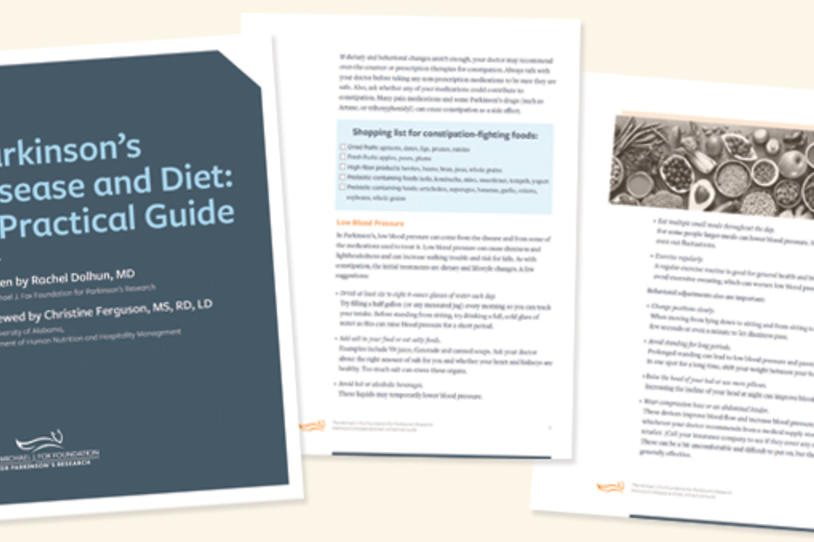 While there is no one specific diet for Parkinson's, what you eat and when can affect your medications and symptoms. Our updated guide on Diet and Parkinson's explores these topics as well as research on popular regimens (such as the ketogenic and Mediterranean diets) and Parkinson's. Get answers to your questions and diet and disease, and then talk to your care team about the best diet for you and your symptoms.
Watch a video on diet and Parkinson's.
Listen to a webinar on diet and complementary therapies for PD.
Ask the MD has been made possible through the leadership of members of our Parkinson's Disease Education Consortium in conjunction with The Albert B. Glickman Parkinson's Disease Education Program and Charles B. Moss Jr. and family. These partners' support allows us to furnish high-quality educational content to the Parkinson's community while maintaining our commitment to allocate donor dollars to high-impact research. Editorial control of all Michael J. Fox Foundation-published content rests solely with the Foundation.