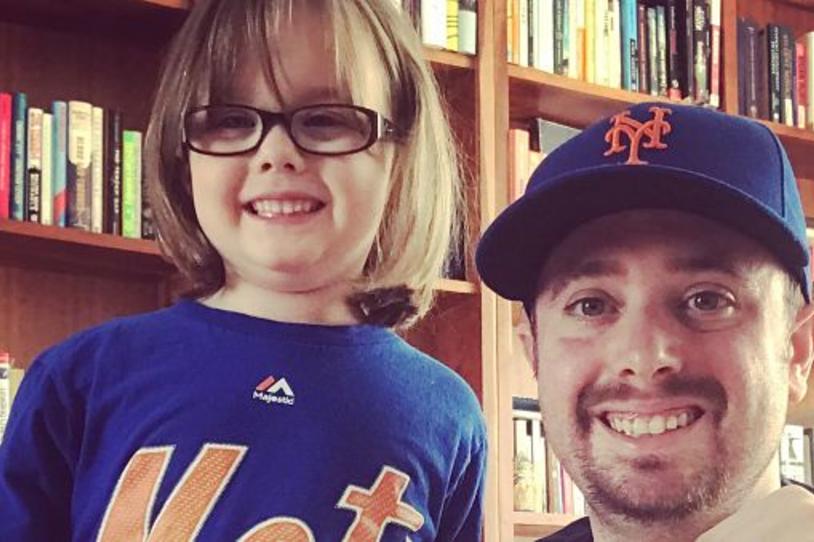 While all scientific research furthers progress, certain initiatives have the ability to go beyond to inspire greater curiosity and motivation. 
Yesterday, key Parkinson's protein LRRK2 blasted off for the International Space Station (ISS) through a partnership between The Michael J. Fox Foundation (MJFF) and the Center for Advancement of Science in Space (CASIS). The goal is to grow and crystallize LRRK2 under microgravity conditions, allowing for its shape and structure to be studied and better understood.
Bryan Roberts, a member of the MJFF Patient Council (and lifelong Mets fan) who lives with young-onset Parkinson's disease, blogged about what the creativity and enormity of sending LRRK2 into space mean to him:
Every so often I hear of an initiative that not only excites me but inspires me: to think bigger, go further, trust the unknown...
As someone who was diagnosed at age 30, I approach my life with both optimism and realism. We are too smart, too motivated, too innovative to not unlock this disease, but will we win the game in my lifetime? Often times I am not sure of the answer and then a research study like this comes along and I am convinced we are capable of amazing outcomes. 
For Bryan, this example of research innovation is not only potentially helping move toward an eventual cure but is also thought provoking and encouraging. "By their participation in this space research, The Michael J. Fox Foundation has inspired me to go further in my own efforts: fundraising, participating in clinical trials, engaging other patients," he writes.  
Best of all, Bryan isn't the only one inspired by this initiative. His six-year-old daughter is also fascinated by this story and "for that reason alone, this initiative is already successful," he says. Although research is difficult and often fails, the process in itself can be powerful enough to inspire enthusiasm and interest. "Will this science yield results?" Bryan asks. "Well, looking at the change in my daughter, I think it already has."