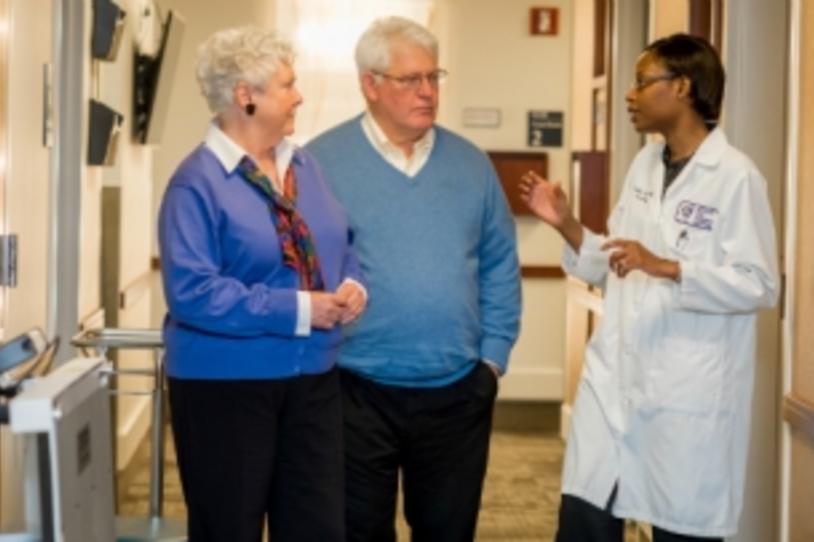 The Michael J. Fox Foundation (MJFF) announces $3 million in new grants for researchers developing innovative ways to treat gait and balance issues in people with Parkinson's disease. The eight new awards, given to teams representing four continents, support novel technologies with the potential to significantly improve people's daily lives.
"This initiative was developed to find new, noninvasive ways to address gait and balance disturbances, which can significantly impact overall mobility and quality of life for those with Parkinson's," said MJFF Associate Director Jamie Hamilton, PhD. "We listened to patients, who identified this as an area of unmet need. And we included patients as reviewers for these awards to ensure the projects we funded were practical, safe and potentially useful."
Israel Robledo, a member of MJFF's Patient Council, served as a reviewer for these projects. He explains, "The Foundation was eager to get the patient perspective on these ideas. Ken Cater (also a Patient Council member) and I looked at each project with an eye toward whether it was something we'd really use, how quickly it would become available and how much of a widespread benefit it would have for the patient community."
Gait and balance issues are one of the most challenging and under-addressed aspects of Parkinson's disease. They can result in falls, injury, loss of independence and diminished quality of life. For many patients, current medication options do not fully alleviate these symptoms.
In the spring of 2018, MJFF launched a special request for funding for "beyond-the-medicine-cabinet" ideas to treat gait and balance problems. Qualified researchers and two members of our Patient Council, a volunteer group dedicated to bringing the patient voice and perspective into our research agenda, reviewed the projects.
Descriptions of each program follows:
 
For more information on recent MJFF-supported projects, visit our funded grants page.