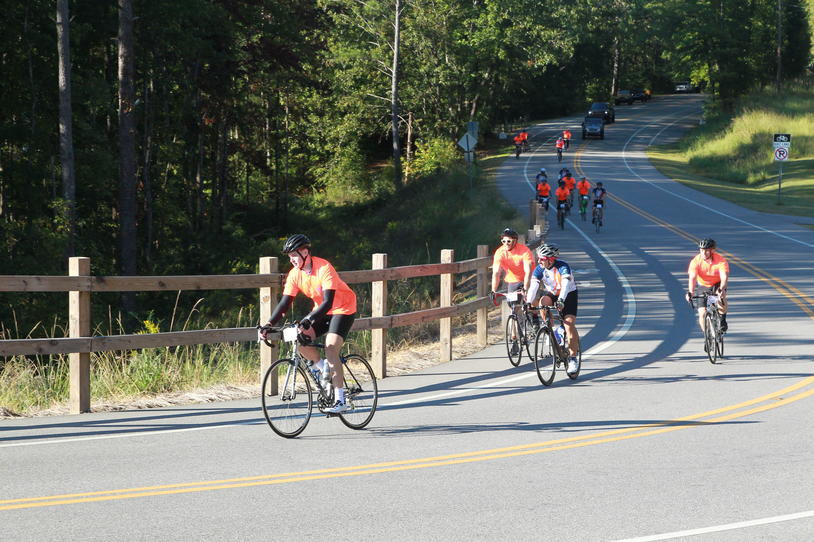 As a result of the COVID-19 pandemic, rather than cancel our 2020 Tour de Fox, The Michael J. Fox Foundation (MJFF) reimagined the fifth annual cycling series. We transformed our three in-person events into a collaborative initiative and encouraged our Wine Country, Pacific Northwest and Atlanta communities to unite on August 29 for a virtual ride. Not only did our Tour de Fox communities stay the course and rally their networks behind our cause, cyclists from as far as Australia and Germany geared up from across the world.
The incredible results are a testament to the unwavering dedication of every Tour de Fox rider and supporter: 
804 cyclists participated  
597 cyclists were first-time Tour de Fox participants 
Cyclists rode in 43 U.S. states, Canada, Germany and Australia 
113 teams were formed 
Over $537,000 (and counting!) was raised  
The success of MJFF's 2020 virtual Tour de Fox would not have been possible without our top fundraisers who rose to the challenge in 2020 and led the charge. We are proud to recognize the following teams and individuals for their exceptional fundraising in 2020: 
2020 Top Individual Tour de Fox Fundraisers* 
2020 Top Team Tour de Fox Fundraisers* 
*Fundraising totals as of Sunday, October 4.  
In a year unlike any other, the efforts of our top fundraisers, and the entire Tour de Fox community, are helping the Foundation stay on track toward our shared goal: a world without Parkinson's disease.   
Join MJFF this fall for a multitude of virtual events and offerings to recognize 20 years of MJFF history and research progress. Visit our website frequently for a list of upcoming events and links to register HERE.  
In case you missed it, check out our four-part blog series featuring 2020 Tour de Fox cyclists: The Fundraising Pro, Kathe Friel, The Veteran, Len Grant, The First-Timers, Team Bell, The Family Cheerleader, Maggie Rowland Wortendyke.