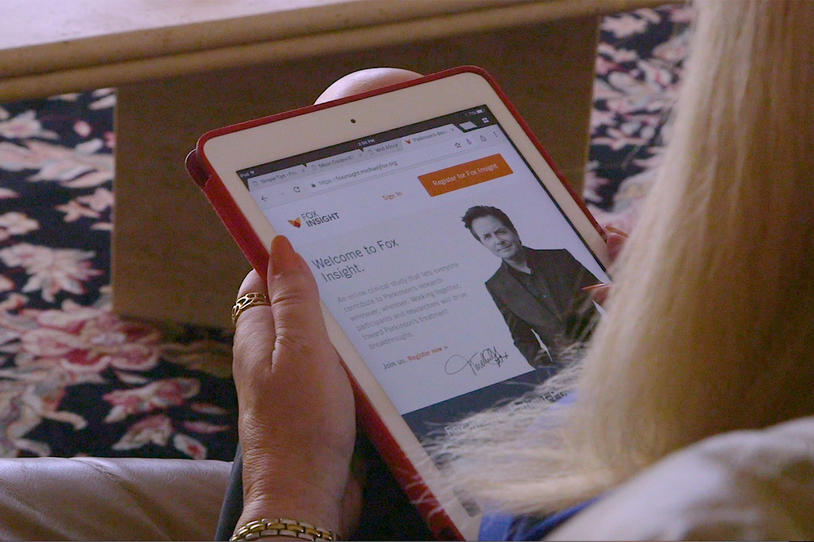 The world is facing extraordinary challenges as a result of COVID-19, and there is little to no research about its effect on the Parkinson's community. The Michael J. Fox Foundation's (MJFF) online clinical study, Fox Insight, is here to change that.
The study is uniquely positioned to capture experiences from people with and without Parkinson's disease — and that's why we would like to hear from you.
Fox Insight participants complete study visits — online surveys about health, symptoms and lifestyle factors — every three months. If you join, you can also choose to complete special one-time surveys about topics of particular relevance in Parkinson's, such as the impact of COVID-19 on our community.
Right now, you can share your experience with COVID-19 by joining Fox Insight and taking this time-sensitive survey. Researchers would like to understand the impact of COVID-19 on the Parkinson's community and how that could inform research, medical care and policy responses.
All data collected through the study are de-identified to remove personal information (e.g., your name) and then made available to qualified researchers worldwide through the Fox Insight Data Exploration Network (Fox DEN).
When you join Fox Insight, you help shape the future of Parkinson's research. We need your voice to understand how COVID-19 is affecting the Parkinson's community.
To take this important survey, register at foxinsight.org. For new participants as well as those already enrolled in Fox Insight, you can find the survey in the Related Research section after signing in.