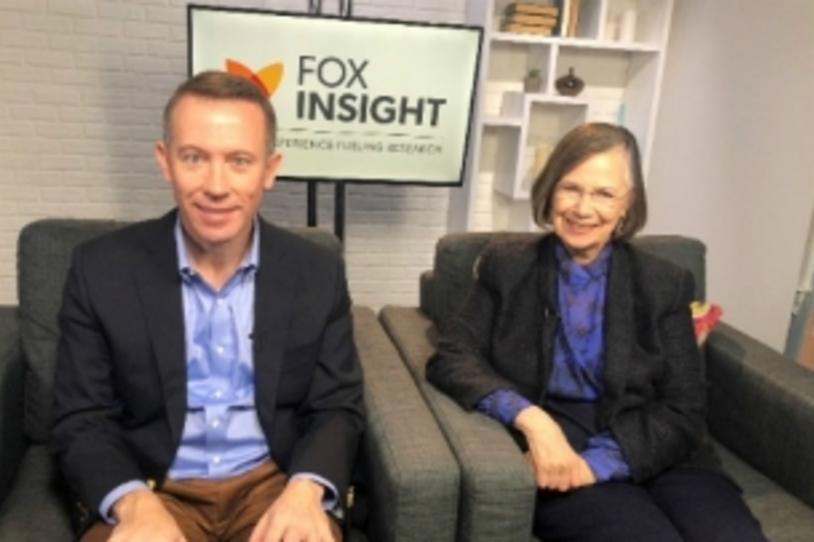 Want to learn more about Fox Insight, The Michael J. Fox Foundation's online clinical study?
Listen to this radio interview with Fox Insight lead scientist Carlie Tanner, MD, PhD, and study participant Jim McNasby as they describe in their own words how Fox Insight is helping to power Parkinson's research.
"We can come up with the best ideas ever in the laboratory, but without this partnership with people in the general public and people who have Parkinson's, we will never be able to really make progress," said Dr. Tanner. "Going online allows us the opportunity to move forward so much more quickly than we would do just in the clinic."
Jim McNasby, who has lived with Parkinson' for nearly two decades, urges everyone in the Parkinson's community to get involved:
"I think it is the single most important thing that you can do... I'd ask you to go to FoxInsight.organd to participate by giving information about your disease so it can be bundled with everybody else's and we can get to a better place and recommend treatments and recommend symptom reduction techniques and the like."
People with and without Parkinson's can contribute to Fox Insight by providing real-world information on symptoms, medication and other factors. The study aims to recruit hundreds of thousands of people to contribute data. Learn more and register at foxinsight.org.