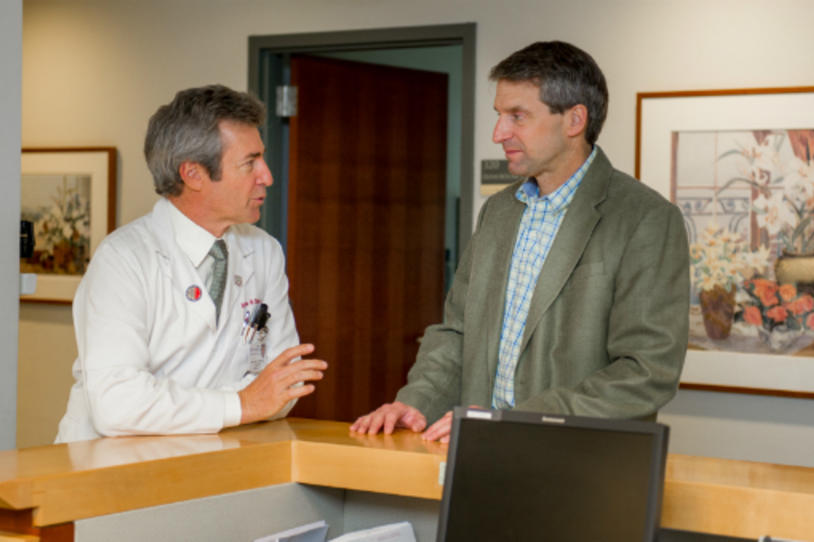 When new Parkinson's medications are approved, people often wonder whether these drugs might be right for them. Because each person is different and everyone's Parkinson's is unique, what works well for one person may not be the best option for another. But as more and more patients and doctors incorporate new drugs into their regular treatment regimens, we can learn which patients and what symptoms respond best.
After Rytary, a capsule of immediate and extended-release levodopa/carbidopa, was approved in 2015, The Michael J. Fox Foundation (MJFF) surveyed 801 patients and 250 clinicians about their experiences accessing and using the medication. (If you participated, we thank you!) Researchers presented the results today at the annual International Parkinson and Movement Disorder Society meeting in Hong Kong.
According to the survey, clinicians' top reasons for prescribing Rytary are to decrease "off" time (when symptoms are not controlled) and lessen the number of times per day a person takes medication. Exactly how clinicians prescribe Rytary varies. When switching from another levodopa formulation (such as Sinemet), most follow the guidelines provided by the drug maker, but some use their own strategies. The time to complete the switch also varied widely from overnight to more than six weeks.
Half of patients reported a reduction in their "off" time on Rytary, and less-than-optimal symptom control was one of the patients' top challenges with the medication. Other top challenges, also reported by clinicians, included high cost and difficulties with dosing (such as finding the right dose or schedule).
As people with Parkinson's and their providers gain experience using newly approved medications, it's important to learn who uses the medication and why, and who seems to benefit and how. These insights, directly informed by patients, can enhance care by helping doctors determine the ideal candidate for the drug and improve research by focusing on areas of continued unmet needs.
You can help by adding your voice to research. Join Fox Insight, MJFF's online clinical study, which is collecting information from people with Parkinson's about daily life with the disease.