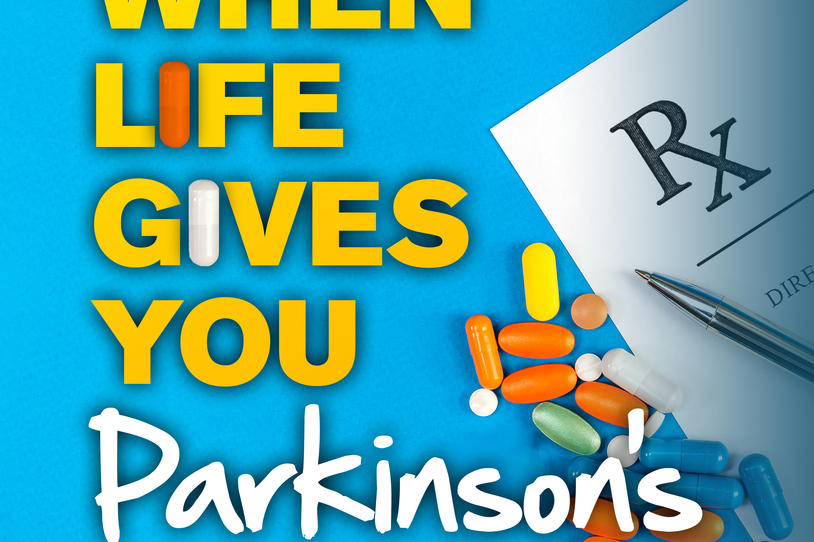 "Researchers are currently working on the next generation of devices, which is a really exciting time for deep brain stimulation (DBS) research — one that could even program or adjust stimulation based on the individual's own response," said Jamie Hamilton, PhD, senior associate director of research programs at The Michael J. Fox Foundation (MJFF) as she spoke on the "When Life Gives You Parkinson's" podcast, hosted by MJFF Patient Council member Larry Gifford.
The latest episode posed the question — "Deep Brain Stimulation, Is It Worth It?" — and covered research on DBS and the experiences of people living with Parkinson's disease (PD) who have either underwent the surgical treatment or are considering it.
DBS, a surgical therapy to help ease Parkinson's symptoms, was first approved by the U.S. Food and Drug Administration in 1997 for Parkinson's tremor and expanded for other symptoms in 2002. Researchers are working to improve upon existing DBS devices and methods, to both lessen side effects and increase the benefit for patients.   
As technology advances, there are more DBS device options for patients to choose from. But like any other Parkinson's therapy, deep brain stimulation is not right for everyone. In the podcast, Jamie explains how MJFF is expanding DBS research to better understand the risks and benefits by funding a research project called the DBS registry:
"This registry has been designed to collect all aspects of DBS — who gets which system, and which part of the brain is being addressed to target symptoms. The goal is to help doctors and patients make more informed decisions about DBS, and we want people to gain as much benefit as possible from this and minimize as many risks as possible."
Listen to the latest episode of "When Life Gives You Parkinson's," featuring MJFF. Then, learn more about deep brain stimulation by watching our Ask the MD video on the topic.