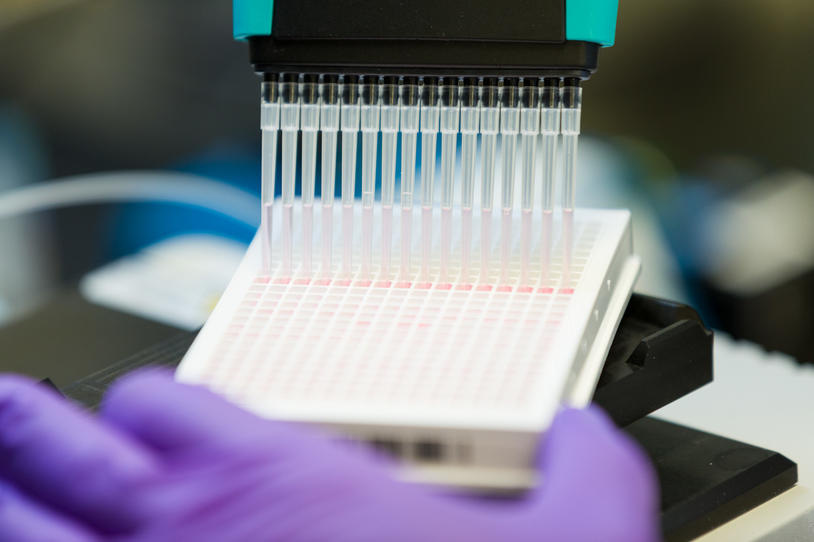 The following story was originally published in our Spring/Summer 2020 edition of The Fox Focus on Parkinson's newsletter. Following publication, in May 2020, the U.S. Food and Drug Administration (FDA) approved Sunovion's Kynmobi to help control symptoms during "off" time. Read more about this important milestone and the Foundation's role.  
UPDATE (6/30/20) In June 2020, the FDA also approved a new deep brain stimulation device for the treatment of Parkinson's. This marked the third approval of a treatment for PD in 2020 alone. Read more here.   
One of the most vexing aspects of Parkinson's disease — to patients, clinicians and researchers — is its tremendous variability. As everyone's Parkinson's disease experience is different — with varied age of onset, symptoms and rate of progression — so too can be their response to medication. The Michael J. Fox Foundation is working urgently to support the development of a wider range of treatment options for managing Parkinson's symptoms, in order to address more of patients' unmet medical needs.
Since 2014, the U.S. Food and Drug Administration (FDA) has approved 15 new Parkinson's therapies, including a new approval this past April, and is scheduled to report its decision on another this spring. This momentum is unmatched in the history of Parkinson's drug development, and a heartening sign of biopharmaceutical companies' increasing interest and investment in this field.
New Options Offer Relief from "Off" Times
Neurocrine's oral compound Ongentys (opicapone), which was approved by the FDA in April, and Sunovion's thin-film formulation of apomorphine (decision in May) help control symptoms during "off" times, when the gold standard medication levodopa (Sinemet) is not working well and Parkinson's symptoms return each day.
"A patient's experience of 'off' times can be gradual or sudden and severely limit their ability to perform daily tasks. On top of the physical limitations, the uncertainty around symptom control can lower confidence and perpetuate isolation," said The Michael J. Fox Foundation's Vice President of Medical Communications, Rachel Dolhun, MD. "Better control of symptoms would mean better quality of life."
Apomorphine can quickly relieve symptoms when levodopa wears off, but currently must be delivered via injection. Sunovion has developed a new delivery method and option for those who prefer it over an injection approach — Kynmobi, a thin-film formulation that can be placed under the tongue. The Foundation funded early clinical trials of the therapy by original developer Cynapsus Therapeutics, which was acquired by Sunovion in 2016. Advancement of this treatment is a success of our de-risking strategy of investing in early-stage projects to attract partners that can push them closer to market.
More New Treatments for More Symptoms Are on the Horizon
The crop of recently approved treatments includes other medications (e.g., inhaled levodopa [Inbrija] and istradefylline [Nourianz]) to ease "off" time along with treatments for psychosis, excessive salivation/drooling and sudden drops in blood pressure. These therapies for non-movement aspects of Parkinson's are filling longstanding gaps in care and helping patients live better with Parkinson's.
The Foundation also has invested millions in testing emerging technologies to help avoid or offset injury from balance and gait problems. Our current funded grants also include interventions for cognitive problems, constipation and trouble swallowing.
We're working urgently toward cures — treatments to slow or stop overall disease progression and with it the many symptoms Parkinson's can bring. In the meantime, we won't stop exploring new ways to ease the many issues that affect patients and their families every day.