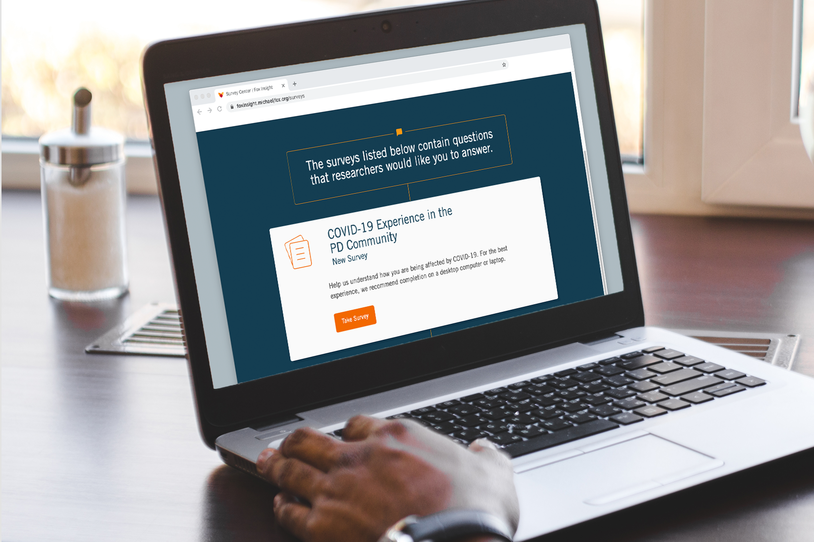 A recent AARP article highlights how COVID-19 has impacted people with Parkinson's disease (PD) while referencing a survey launched by The Michael J. Fox Foundation (MJFF) in April 2020. Deployed through our online clinical study, Fox Insight, the survey set out to identify effects of the global pandemic on Parkinson's symptoms and disruptions in care.
In the article, María L. De León, MD, a movement disorder specialist and MJFF Patient Council member, explains the toll COVID-19 took on her life, such as how it changed her from "usually cheery and a social butterfly" to "kind of blah and apathetic."
More than 7,200 people responded to the Fox Insight survey and results showed that people with Parkinson's who did and did not have COVID-19 experienced new or worsening motor and non-motor symptoms. Explore the full findings here.
"It is not surprising there was a worsening of motor problems," Fox Insight principal investigator Carlie Tanner, MD, PhD, professor of neurology at the Weill Institute for Neurosciences, University of California, San Francisco, adds. "We know that when people with PD have anything happen to them, like a [urinary tract infection], fever or the common cold, that it is not unusual to have a worsening of their Parkinson's symptoms."
As life looks different and the pandemic evolves, the need for continued research on COVID-19's impact on Parkinson's disease grows. Another survey will be launched in Fox Insight over the coming months to assess long-term effects of the pandemic as well as use of the available vaccines. To register or continue your participation in Fox Insight, visit foxinsight.org.
With a hopeful message to those living with the disease and their families, Dr. Tanner shares, "This is a really resilient community. People are strong and they're fighters."
Visit our COVID-19 hub for information and resources to support the Parkinson's community.