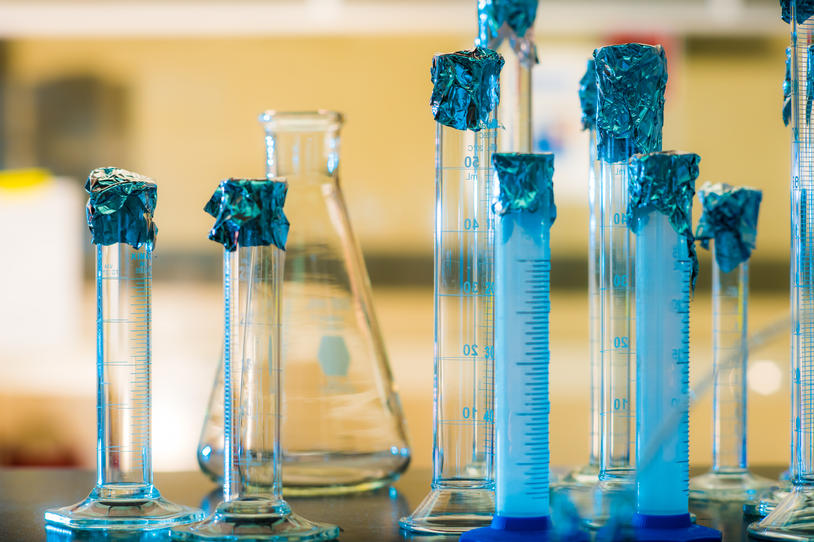 In the first week of February, the Parkinson's community faced twin disappointments as pharmaceutical companies Biogen and Sanofi Genzyme separately announced that they are discontinuing development of two respective experimental treatments for Parkinson's disease. Neither approach met its goals for improvement in symptoms in human trials.

Both studies had been closely followed by patients and scientists alike because, if successful, these treatments could have slowed or delayed disease progression — something no currently available Parkinson's drug can do.
 
Biogen's "SPARK" study, which had begun in 2018 and advanced to a Phase II clinical trial, was testing an antibody known as BIIB054. This drug was designed to attach to alpha-synuclein in brain cells and block the damage seen in Parkinson's disease, hopefully preventing symptoms. Alpha-synuclein is the protein that misfolds to form toxic clumps in the brain cells of people with Parkinson's, similar to beta-amyloid in Alzheimer's disease. It is widely considered one of the most important Parkinson's drug targets discovered to date. 
Sanofi Genzyme's "MOVES-PD" Phase II study was testing a drug (venglustat) for Parkinson's after it showed promise in treating Gaucher's disease. Mutations in the GBA gene have been associated with both diseases — in fact, GBA mutations cause the most common genetic form of Parkinson's. This was the first time a therapy was tested to target a malfunction in the GBA pathway in people with Parkinson's. 
Despite the news, Biogen and Sanofi Genzyme share a commitment to use learnings from these trials to guide future and ongoing research, including other human studies in Parkinson's.

Pablo Sardi, PharmD, PhD, Sanofi Genzyme's Global Head of Rare and Neurologic Diseases Research Therapeutic Area, tells us: "Even though MOVES-PD did not have a positive outcome, it helps us gain valuable insights about the mechanisms underlying PD. We remain committed to pursuing potential treatments for Parkinson's disease and will look to learn everything we can from the MOVES-PD data. We are deeply thankful to the patients for their participation."

Parkinson's research forges ahead

Despite this disappointing news, The Michael J. Fox Foundation remains heartened by the breadth and depth of therapeutic approaches in development. As we learn more about the complex biology of Parkinson's disease, the drug development pipeline brims with promising potential treatment strategies and reflects significant new and continuing investments.

Today, more than 140 human studies are ongoing in Parkinson's, including: 
Thirteen potential alpha-synuclein treatments, such as antibodies, vaccines, gene therapies and small-molecule compounds, are being tested in people with Parkinson's, with others in pre-clinical development advancing closer to patient trials. 
Four potential GBA treatments are in human studies (one gene therapy and three small-molecule compounds), and the field has invested significantly in better molecular profiling of this target. That work may illuminate new ways to exploit GBA's vulnerabilities and provide vital tools to test new approaches. 
Last August, Biogen and San Francisco-based biotech Denali Therapeutics announced a $1-billion deal to develop therapies targeting the LRRK2 protein, which is overactive in people with Parkinson's. The partnership lends more resources to the Denali program, which anticipates later-stage trials with its lead compound this year.
With the support of hundreds of thousands of donors and research participants, MJFF has dedicated years of effort and more than a billion dollars to these and hundreds of other research projects. (We advised and supported the recruitment of participants for the two trials discontinued this month.)

Drug development is a high-risk endeavor with the unfortunate reality that most approaches will never advance to human studies. Of those that do, the majority will fail at Phase II. This is why the Parkinson's Progression Markers Initiative (PPMI), a landmark human study working to better measure Parkinson's pathology from pre-diagnosis through advanced disease, is  critical to informing future studies and improving success rates.

While we share patients' and families' frustration at these latest discontinued trials, we remain optimistic about the durability of today's pipeline. Hundreds of promising strategies are being developed to improve the diagnosis, management and treatment of Parkinson's.  

"The science is moving fast, and research continues to push forward," says Soania Mathur, MD, co-chair of The Michael J. Fox Foundation's Patient Council, who was diagnosed with Parkinson's in 1999. "Even with the challenges of the pandemic, we've seen continued progress, new drug approvals and many research developments over the past year. I am hopeful we will have more new treatments soon."